Product ID : CFSB03025100B
CFSB03025100B GC Capillary Column, ValcoBond, VB-5, ID (mm)=0.25, Length (m)=30, df (um)=1, Temp Range (C)=-60 to 340/360
Description
More details on associated web page:
ValcoBond® VB-5 GC Capillary Columns

Features: Nonpolar Low bleed MS certified High temperature limits (360/370 °C) Excellent inertness Bonded & cross-linked Solvent rinsable Equivalent to USP Phase G27 Guaranteed
Agilent 5989 Filaments
Filaments for your Agilent 5989 mass spectrometer.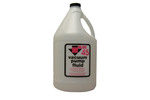 Inland 45 Mechanical Pump Oil
Inland 45 is the highest quality rough pump oil you can use for your mass spectrometer.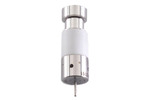 Electron Multipliers, DeTech 2300 Multipliers for Agilent 5975/5973/597X/1100
Get a DeTech 2300 Electron Multiplier here. Used in Agilent 5975 MSD (without TAD)/5973/5972/5971/5970/1100 LC-MSD mass spectrometers and backed by a 100% no-nonsense warranty. Developed by Detector Technology, Inc.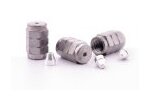 SGE Ferrules for GC
standard graphite ferrules (for GC applications)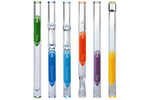 SGE GC Injection Port Liners
SGE offers a wide variety of injection port liners.