Product ID : 000506
000506 8 mm OD barrel, Syringe Code=1BR-7BV, OD(mm)=0.63, Needle Length=70, Tip Style=Bevel, Volume=1 µL, Gauge=23
Description
More details on associated web pages:
SGE NanoVolume Syringes

NanoVolume syringes have the ability to inject down to 50 nL with high precision and accuracy ensures SGE NanoVolume syringes are perfect for NanoVolume capillary chromatography injection and applications requiring small volumes.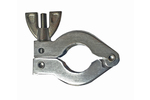 Wing-Nut Aluminum Clamp
Industry standard die-cast aluminum clamp.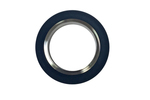 Centering Ring Assembly, 304 Stainless and Aluminum
Available with Viton® or Buna O-ring, this centering ring complete with O-ring should be used when joining any two NW flanges with a quick flange clamp.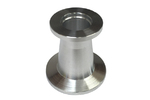 QF to QF Reducers, Aluminum
QF to QF Reducers, Aluminum fittings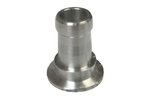 Hose Adaptor, Aluminum
For connecting rubber or plastic hose to NW flanges.