Description
Scientific Instrument Services introduces a new calibration mixture for electrospray ion sources. This mixture covers a wide mass range from 195 to 1922. It is already in the proper concentration to run directly in an electrospray source without dilution. The mixture consists of caffeine, MRFA (met-arg-phe-ala) peptide, and per-fluoroalkylphosphazine.
Spectrum
ESCAL Mass Spec Peaks - ESI (+)
Exact Mass
Composition
195.08765
C8H11N4O2
524.26469
C23H38N7O5S
1022.00342
C20H19O6N3P3F28
1121.99702
C22H19O6N3P3F32
1221.99702
C24H19O6N3P3F36
1321.98425
C26H19O6N3P3F40
1421.97786
C28H19O6N3P3F44
1521.97148
C30H19O6N3P3F48
1621.96509
C32H19O6N3P3F52
1721.95870
C34H19O6N3P3F56
1821.95232
C36H19O6N3P3F60
1921.94593
C38H19O6N3P3F64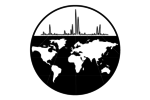 Parts for BOC Edwards Vacuum Pumps


(by Precision Plus)
19201007 : OEM=Edwards,Part Type=Valves,Description=Valve Piston,Pump Models=E1M40;E2M40,20404011 : OEM=Edwards,Part Type=Bearings,Description=Roller Bearing EM40,Pump Models=E1M40;E2M28;E2M30;E2M40,25904601 : OEM=Edwards,Part Type=Misc,Description=Ballast Valve E1M80,Pump Models=E1M40;E2M40,29201006 : OEM=Edwards,Part Type=Sight Glasses,Description=Sight Glass E1M80,Pump Models=E1M40;E1M80;E2M40;E2M80,00307046 : OEM=Edwards,Part Type=Springs,Description=SPRING,Pump Models=E1M18;E2M18,00714012 :...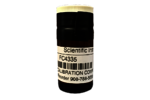 FC-43 (Perfluorotributylamine) Calibration Compound
This compound is available in bottles of 35, 100, and 200 grams.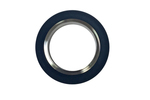 Centering Ring Assembly, 304 Stainless and Aluminum
Available with Viton® or Buna O-ring, this centering ring complete with O-ring should be used when joining any two NW flanges with a quick flange clamp.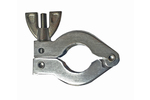 Wing-Nut Aluminum Clamp
Industry standard die-cast aluminum clamp.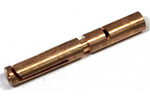 Push-On Crimp Contact/Thermocouples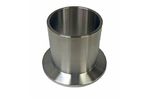 Long Butt Flange In Stainless and Aluminum
In Stainless and Aluminum.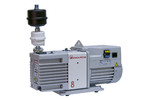 SIS Pump Filter Kits for Edwards
Edwards Pump Filter Kit and accessories for your vacuum pump needs.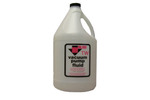 Inland TW Pump Fluid
Inland TW mechanical pump fluid is specifically recommended for applications where exposure to reactive or corrosive gases is prevalent.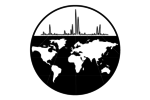 Thermo/Finnigan Electrospray Accessories, PEEK Tubing
Accessories such as PEEK tubing and ferrules, and small diameter fused silica tubing are now available from stock.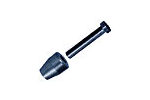 VICI PEEK Two-piece Fingertight Fittings and Micro-Ferrules for Capillary Tubing
HPLC Use micro-ferrules for holding fused silica tubing, electrospray tips, etc.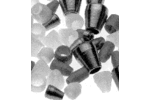 VICI Ferrueles for SIS Fittings
HPLC ferrules made to fit the size needed.