Product ID : REP85
REP85 Options=Reweld Agilent SS line REP86 Options=Replace Agilent SS line
Description
The injection port used on the Agilent GC and GC/MS systems can be repaired. The SS line can become clogged, broken or the joint can leak . S.I.S. can replace the line with a new 1/16 SS line. If the weld is leaking, but the SS line is fine, then we can reweld the silver solder joint. All repairs include cleaning and leak testing of the joint.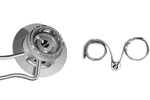 Agilent 5890/6890/7890 GC Injection Port Repair
Broken or clogged tubes can be replaced!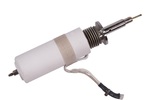 Agilent/HP 5971 Interface Repair
The GC/MS interface on the Agilent 5971 MSD can be repaired!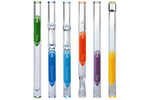 SGE GC Injection Port Liners
SGE offers a wide variety of injection port liners.