Description
The spotwelds holding the two parts together can break loose. S.I.S. can clean both parts and reweld them together. This can easily be done on a rush basis if necessary.
Call for information on HP5985 Entrance Lens Repair.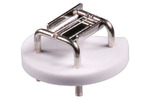 Filament Repair Services for Mass Spectrometers
Mass Spectrometer filaments and heaters can be repaired and restored to a like-new condition at S.I.S.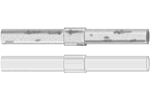 Thermo/Finnigan MAT Ceramic Cleaning, Sandblasting
The insulators are first sandblasted with aluminum oxide, then with glass beads.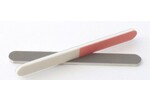 Micro-mesh Polishing/File Board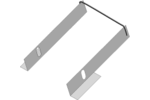 Agilent/HP MS 5970 MSD® and 599X Series Filament
New filaments for your Agilent 5970 MSD.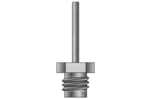 Agilent (Hewlett Packard) 5971 Transfer Line Tip
This new design eliminates any Inlet metal contact with the sample, the capillary column protrudes slightly through the end of the tip directly into the source.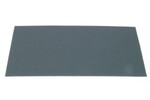 Micro-Mesh® Regular Sheets
Micro-Mesh® Regular Sheets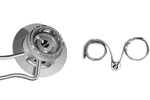 Agilent 5890/6890/7890 GC Injection Port Repair
Broken or clogged tubes can be replaced!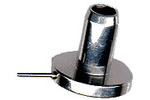 Agilent Entrance Lens Repair
If the connector pin on the entrance lens becomes damaged, it can be repaired in our shops.