Description
Finnigan MAT #40005-60050
S.I.S. both manufactures and repairs new Finnigan 4500 and 4600 collectors (Finnigan #40005-60050). Repair service includes sandblasting away all contaminations and replacement of the metal connector pin.
Part No.
Description
Price
EA
Order
FC4500
SIS Finnigan 4500/4600 Collector (Finnigan #40005-60050)
$135.00
REP51
Finnigan 4500/4600 Collector Repair
$30.00
* Standard lead-time for non-stock items is approximately two weeks depending on the item.
Ordering information. International (non-US) prices available through your local dealer.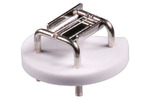 Filament Repair Services for Mass Spectrometers
Mass Spectrometer filaments and heaters can be repaired and restored to a like-new condition at S.I.S.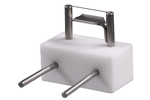 Thermo SSQ/TSQ, 70 and 700, 4500 Filaments
Stronger filament posts for better filament tension and harder filament ceramic body for accurate alignment.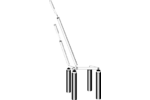 Thermo/Finnigan TSQ®70, 700 Source Heater
The heater source for the Finnigan TSQ70, 700 includes 4 cartridge heaters, ceramic insulators, leads and connectors.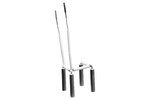 Thermo 4500/4600/TSQ Source Heaters
Source heaters for your Thermo 4500 and TSQ.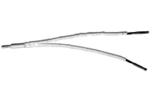 Thermo 4500 PRT
This EI/CI Source Temperature Sensor (PRT2) includes the 100 ohm platinum resistance thermometer, leads, ceramic insulator, and connectors.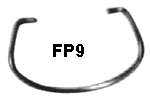 Thermo/Finnigan 4500 Retainer springs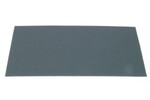 Micro-Mesh® Regular Sheets
Micro-Mesh® Regular Sheets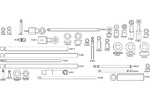 Ceramic Insulators for Fisons/VG
Replacement insulators for your VG mass spec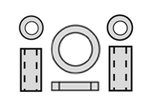 Ceramic Washer Insulators
A wide variety of alumina ceramic washers.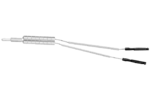 Thermo TSQ®70/700 PRT
Temperature sensor for your TSQ mass spec.