Description
Valco 10-Port Automatic Micro-Injection Valve Kit With uniform 100 µm flowpath, port-to-port volume of less than 25 nL, and operating pressures up to 5,000 psi, the 10-Port automatic Valco valve has specially designed fittings that can accommodate fused silica, or 1/32" PEEK™ .
Part No.
Description
UOM
Price
Order
VAL001
Valco 10-port Automatic Micro-Injection Valve Kit
EA
$2390.96
NOCNNFLFPK
Nanovolume Nut and Ferrule for 10-port valve
EA
$57.20
NOCNL35L5
PEEK LINER 5/PK
PK
$18.72
* Standard lead-time for non-stock items is approximately two weeks depending on the item.
Ordering information. International (non-US) prices available through your local dealer.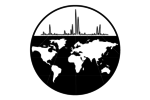 Upchurch® Scientific Fittings and Connectors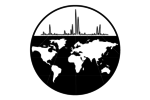 Valco® Fitting and Connectors
NOZU1TTI : Zero Dead Volume Titanium Union 1/16in,NOCNNFLFPK : -,NOCNL35L5 : -