CDS Pyroprobe Repair
Both the coil and ribbon style pyrolysis probes for the CDS pyroprobe system can be repaired by SIS™. The repair includes the removal of the old heater coil or ribbon, thorough cleaning by sandblasting of the probe tip, and polishing.
Part No.
Description
Quantity
In Stock
Price
EA
Order
PPR1C
PYROLYSIS PROBE REPAIR W/COIL
DISCONTINUED
---
---
PPR1R
PYROLYSIS PROBE REPAIR-RIBBON
DISCONTINUED
---
---
* Call for availability.
Ordering information. International (non-US) prices available through your local dealer.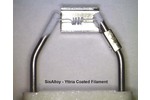 Long Life Yttria Coated SISAlloy® (Yttria/Rhenium Alloy) Mass Spec Filaments
SIS can repair your filaments with our non-sagging filament wire (SISAlloy® yttria/rhenium alloy with yttria coating). Users have experienced filament lifetime increases of 2 to 3 times compared to the standard uncoated rhenium filaments.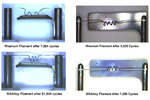 SISAlloy® Yttria/Rhenium Alloy MS Filaments
SIS introduces their new Yttria Rhenium alloy filament wire. In these studies we have discovered that by alloying Rhenium with a small concentration of Yttria, the crystal structure of the rhenium material was altered, which resulted in a stronger filament that is much less susceptible to warping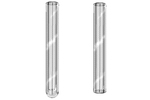 Quartz Tubes for Pyrolysis Probes
There are two styles of quartz tubes. Tubes with both ends open or with one end sealed are available.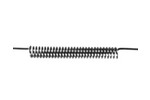 CDS Platinum Coils
GC replacement coils for pyroprobe.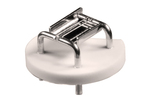 Varian Saturn Ion Trap Filaments
Quality replacement filaments for your Ion Trap mass spectrometer. For Saturn model 2000, 2100, 2200 series