| | |
| --- | --- |
| Hydrocarbons: | 30 compounds |
| Alkenes: | 22 compounds |
| Alcohols & Glycols: | 36 compounds |
| Acetates & Acids: | 11 compounds |
| Aldehydes & Ketones: | 27 compounds |
| Halogens: | 24 compounds |
| Aromatics & Terpenes: | 32 compounds |
| Amines: | 16 compounds |
---
Tenax TA Breakthrough Volume Chart
Part No.
Description
Quantity
In Stock
Price
EA
Order
99560
24 inches x 36 inches
16
$11.00
99560L
24 x 36 inches Laminated
1
$105.00
Ordering information. International (non-US) prices available through your local dealer.
with the purchase of a 10.0 gram or 25.0 gram bottle of Tenax TA
---
Tenax® is a registered trademark of Buchem BV.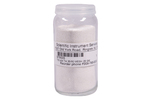 Tenax® TA Adsorbent Resin
Tenax® TA is a porous polymer resin based on 2.6-diphenylene oxide.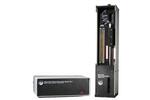 Short Path Thermal Desorption Accessories Supply Kit
When ordering the Short Path Thermal Desorption System, a wide range of systems and accessories are available depending on the application requirements of the user.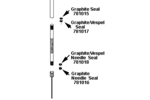 Seals for SIS Thermal Desorption Tubes
Seals are utilized in a variety of locations in the Short Path Thermal Desorption Unit.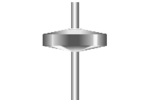 Purge and Trap Sparging Needles
A variety of lengths of the stainless steel sparging needles are available for the S.I.S. Purge & Trap system.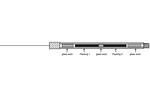 Prepacked, Conditioned Desorption Tubes
All packed Thermal Desorption Tubes are Silco™ Coated S.S. tubes.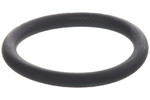 Viton® Composition O-Rings
O-Rings are available in five different materials from Scientific Instrument Services.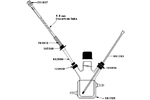 Wheaton Purge and Trap System
The Wheaton Purge and Trap Apparatus is widely used for the isolation of pollutants in soil, sediment, waste water, and other solid and liquid samples by purging a clean gas over and thru the sample contained therein and trapping the purged volatiles on adsorbent traps.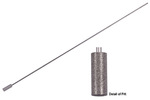 Stainless Steel Metal Frit Spargers for the Purge & Trap System
The stainless steel metal frit spargers have been designed for use with the S.I.S. purge and trap system.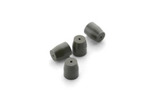 SGE Graphitized Vespel® Ferrules
Vespel® ferrules contain 15% graphite and are ideal for glass and fused silica capillary columns.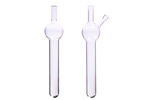 Purge and Trap Glass Tubes, 5 & 25 mL
All tubes are constructed from borosilicate glass with 0.5" O.D. tube ends for mating with standard 1/2" fittings.