Short Path Thermal Desorption Model TD-5
Description
References
Related Sections: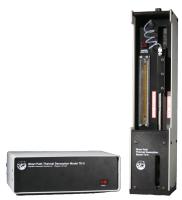 Figure 1: TD-5 system.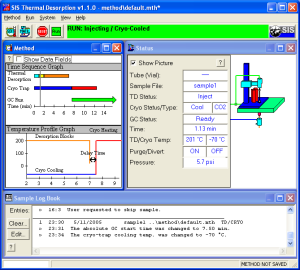 Figure 2: The TD-5's Windows-based software for configuring run parameters (e.g. set-point times/temperatures), initiating runs, and monitoring run status (e.g. actual temperatures/pressures).
--A Short Path Thermal Desorption (SPTD) system for the analysis of volatiles and semi-volatiles by GC and GC/MS.
NEW TD-5 system: The TD-5 (the successor to the TD-4) is like the TD-4 but is controlled by software on the PC and has a few minor hardware changes (e.g. larger heaters).
Summary: The SIS TD-5 Short Path Thermal Desorption System thermally extracts volatile and semi-volatile organics from solid, liquid and gas samples for analysis by GC and GC/MS. It consists of a Thermal Desorption Unit (Figure 1 - right) and an Electronics Control Unit, which interfaces to Windows-based control software running on the PC (Figure 2). The Thermal Desorption Unit sits directly on top of the GC injection port of most GCs, where it introduces extracted volatile and semi-volatile directly into the GC injection port and column. Due to its "short path" of sample flow, this new system overcomes the shortcomings of previous desorption systems by eliminating transfer lines, which are easily contaminated by samples, and by providing the optimum shortest path delivery (and therefore maximum sensitivity) of samples to the GC injector, i.e. direct injection into the GC, like using a GC injection syringe. The Electronic Control Unit permits automated operation including automatic injection, timed desorption, temperature ramp of heater blocks, control of GC Cryo-Trap Accessory, and remote starting of GC's, mass spectrometers, and recorders.
Product Information

Applications

Application Areas: Environmental, food science, flavor and fregrance, pharmaceuticals, forensic, packaging materials, synthethic fibers and plastics.
Techniques: Direct thermal extraction, air sampling, dynamic headspace purging, purge and trap, purge and trap of solid samples, direct analysis of liquid samples, quantification.

Major Features

High sensitivity Thermal Desorption and Direct Thermal Extraction System
No memory effects - individual flow path for each sample preventing contamination of transfer lines.
Short Path from sample to GC
Eliminate tedious sample cleanup by other techniques such as solvent extraction
Mounts overtop GC injection port, easily removable and transferable
Automatic injection of sample into GC via pneumatic driven injector
Desorb samples at temperatures from up to 400 degrees C either isothermal or temperature program at up to 100 degrees C/min.
Glass lined stainless steel (GLT) sample tubes are both inert to samples and strong for sample handling and transporting
Windows-based control software. Optionally integrated into Agilent ChemStation.
Covers SIS products, services, promotions, news, and other mass spectrometer related information.