Description
This heater assembly has high temperature fiberglass insulated leads and contacts for installation into the Agilent plug.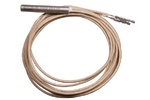 Agilent/HP 5971 Transfer Line PRT
Agilent 5971 PRT assembly has high temperature fiberglass insulated leads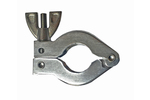 Wing-Nut Aluminum Clamp
Industry standard die-cast aluminum clamp.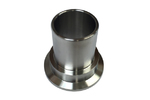 Hose Adaptor, Stainless Steel
Stainless steel nipples for clamping vacuum hose to NW flanges.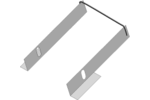 Agilent/HP MS 5970 MSD® and 599X Series Filament
New filaments for your Agilent 5970 MSD.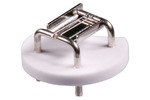 Filament Repair Services for Mass Spectrometers
Mass Spectrometer filaments and heaters can be repaired and restored to a like-new condition at S.I.S.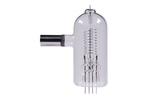 Ion Gauge Tubes, Bayard-Alpert Type
Bayard-Alpert Design and Dual Tungsten or Burn-out Resistant Iridium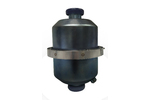 Stainless Steel Oil Mist Eliminator
Hermetic, Sealed, In-line Oil Mist Separator For Mechanical Vacuum Pumps.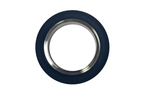 Centering Ring Assembly, 304 Stainless and Aluminum
Available with Viton® or Buna O-ring, this centering ring complete with O-ring should be used when joining any two NW flanges with a quick flange clamp.