General Company Information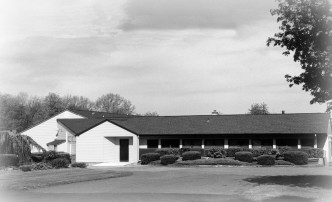 Scientific Instrument Services would like to thank you for visiting our home page on the World Wide Web. We hope that the information, references and product descriptions will be useful. If you have any comments or suggestions we would appreciate
hearing from you
.
General Company Description
Scientific Instrument Services can provide you with the most complete service and product line for mass spectrometers, gas chromatographs and related equipment. Since our relocation to Ringoes, NJ, we have constructed a new warehouse, enlarged our shop areas, and increased our technical staff. These additional facilities and personnel have enabled us to achieve our reputation as a world leader in supplies and service for mass specs and their related equipment.
S.I.S. also manufacturers instrument parts for scientific instrument companies. Our specialty are filaments for mass spectrometers, x-ray equipment and other instruments utilizing a filament heater or emission wire. We can custom design and manufacture filaments to your needs from 10 to 10,000 units. It is the support of our customers that has enabled this expansion. It is the desire of the S.I.S. staff to be able to consistently provide our customers with the products and services requested in the fastest, most efficient manner.
A growing part of our business is OEM manufacturing. We now make something for almost every large mass spectrometer company. Contact us for information about our OEM programs.
Mass Spectrometers
S.I.S. specializes in products for mass spectrometers. Our services include mass spectrometer filament repair, gold gasket fabrication, vacuum flange repair and other custom instrument parts repair. We supply a wide variety of products for mass spectrometers including: detectors, jet separators, electron multipliers, gaskets, ion gauge tubes, valves, filament and heater materials, o rings, sample vials, cleaning supplies, books, calibration compounds and much more
Vacuum Systems
S.I.S. supplies a wide range of vacuum system supplies for mass spectrometers, SEM's and other vacuum instruments. Our supplies include o-rings, copper and gold gaskets, vacuum pumps, vacuum oils, diffusion pump oils, ion gauge tubes, vacuum hose, vacuum pump fittings and vacuum greases.
Gas and Liquid Chromatographs
We are a stocking distributor for SGE and Optimize Technologies. We carry a complete line of supplies for gas chromatographs including capillary columns, microneedle valves, syringes, septa, glass lined stainless steel tubing, gc ferrules and gc fittings. For fast and efficient delivery of your GC and LC supplies, place your order with us.
Tools
We are a distributor for a wide variety of fine tools for the service of your scientific equipment. Our tool lines include Dremel, X-Acto, Panavise, Paasche, Microflame, Littletorch, General, Mettler, Diamond, Foredom and much more.
S.I.S. designs and manufacturers our own Short Path Thermal Desorption System. This system permits the analysis of samples via thermal desorption techniques as well as via a new technique called direct thermal extraction. In the direct thermal extraction technique, volatiles can be extracted from solid matrix samples, cryo-focused at the front of the GC column and subsequently analyzed. No solvent extraction or other sample preparation is required.
Our new 2008-2009 General Catalog has expanded to more than 600 pages. It contains a wide variety of supplies and services for mass spectrometers, gas chromatographs, liquid chromatographs and other scientific instruments. Scientific Instrument Services has become one of the major resources for mass spectroscopists for over 29 years. From filament repair, and source cleaning to mass spec probes and much more.
Request your free copy now
.
The Mass Spec Source Newsletter is a publication from S.I.S. to serve the needs of the mass spec community. Included are articles relating to mass spec, mass spec tips and new products for the mass spectrometer.
Request your free subscription now
.
Other pages linking here: