Latest highlights in 2014...
SIS Short Path™ Thermal Desorption system, AutoDesorb™, desorption tubes, needles, seals, connecting tubes, Tenax, conditioning oven, fittings, sample chamber, sample collection oven, GC Cryo-Trap™, purge & trap, accessories, air flow calibrator, air sampling pump, injection port liners, literature, Tenax™ breakthrough volume chart, applications, ...

MS parts and services. Custom services, MS source cleaning, filament/heaters (new and repair), heating tape, insulators, temp controllers, PRT, thermocouples, heater wire, electron multipliers, MS probes, vials, calibration compound, fuses, Micro-Mesh®, SIMION, NIST MS database, ...

SGE and VICI capillary columns, ms NoVent II, GC tubing, Cryo-Trap™, injection port liners, GC pyrolysis, column splitters, GC accessories, septa, tubing, GC ferrules, valves, Swagelok® fittings, generators, gas regulators, gas filters, SGE syringes, ...

Optimize Technologies, in-line filters, pre-column filters, guard columns, trap columns, column connectors, check valves, HPLC seals, pistons, replacement lamps, columns, unions, PEEKsil™ tubing, SGE LC columns, accessories, syringes, MEPS™, solvent delivery, fittings, ferrules, sample loops, New Objective electrospray tips, columns, sample trays, PicoView® nanospray source and accessories, fittings/connectors, HPLC maintenance kits, MatriCal™ microwell plates, ASI flow splitters, HPLC mixers, KD Scientific syringe pumps, ...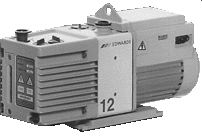 Ion gauge tubes and controllers, diffusion pump fluids, vacuum pump oils, greases, waxes, BOC Edwards and Alcatel vacuum pumps, XDS dry pump, turbomolecular pump repair kits, vacuum pump accessories, vacuum hose, SIS All-in-One two-stage vacuum pump filter kits, SIS charcoal filters and oil mist eliminators, Koby vacuum pump filter kits, oil mist eliminators, traps, cooler foreline traps, gold, platinum and copper gaskets, gold foil and gasket material, vacuum fittings, flanges and manifolds, o-rings, ...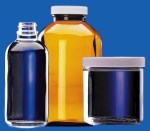 Wheaton Glass and plastic bottles, filters, vials, glassware, pails, bottles, soil sampling, transport/packaging, gloves, bags, pipettes, tubing, handheld digital microscope, ...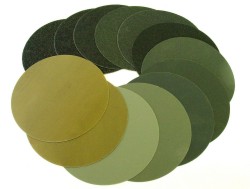 Cleaning supplies: Micro-Mesh® cushioned abrasives, fiberglass cleaning brushes, ultrasonic cleaners, swabs, applicators, computer cleaning supplies, disposable low lint wipes, instrument cleaning supplies, Wheaton vial files, lab packs, SciSpec vials, bottles, ampules, cleaning and lubrication products, Dermel Moto-Tool and accessories, air eraser, miniature spot welder, tweezers, gas torch accessories, PTFE sheeting, taps, tubing, Traceable® timers, ...
NIST 11, Wiley 9, and Wiley specialty mass spectral search libraries, NIST GC library with retention indices, SIMION 3D version 8.1 and CPO electric field and charged particle optics simulation software, MS calculator, GC/MS and MASSTransit file converter, ...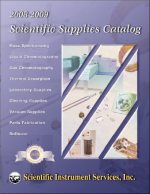 Our scientific supply catalog for mass spectrometry, liquid chromatography, gas chromatography, thermal desorption, laboratory/cleaning supplies, vacuum supplies, and software. Available in print and online format.
Mass spec filament repair, source cleaning, and other services. Machining, manufacturing, and assembly.
Application notes, articles, MSDS, isotope pattern calculator, ...
SIS products and catalog. Main categories:
Mass Spectrometry (MS)
Gas Chromatography (GC)
Liquid Chromatography (LC)
Thermal Desorption (TD)
Vacuum Systems
General Lab and Cleaning
MS Software
Contact us, ordering info, international dealers, mail list update, literature request (catalog/newsletter), map, product support.
Return to SIS home page.
Filters, vials, glassware, pails, bottles, soil sampling, transport/packaging, gloves, bags, pipettes, tubing, ...
The largest MS library. Specialty Wiley databases also available for drugs, steroids, pharmaceuticals, flavors, petrochemicals, and other compound classes.
---