This page categories:
[
Vacuum Pumps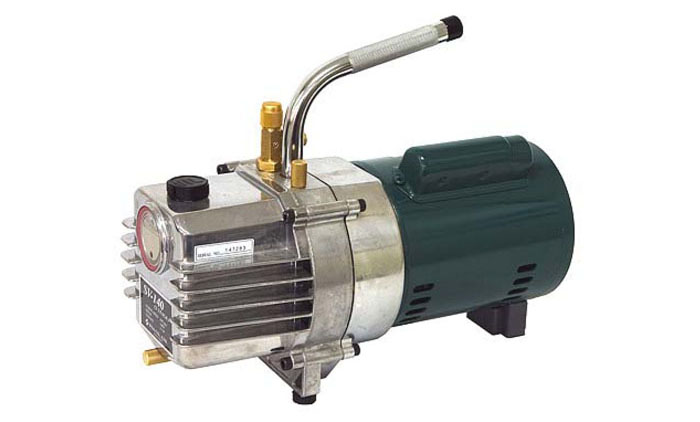 |
Filters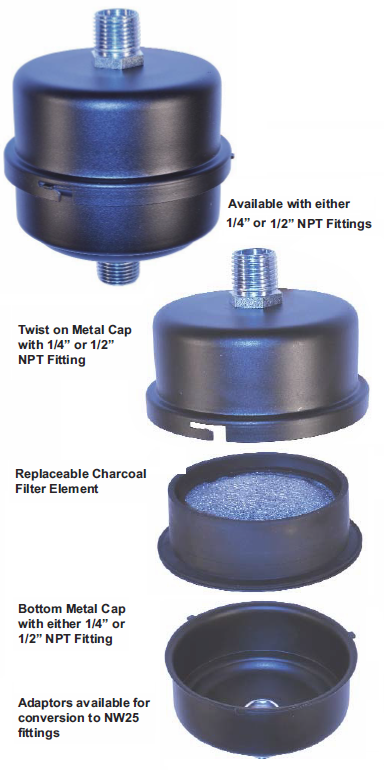 |
Traps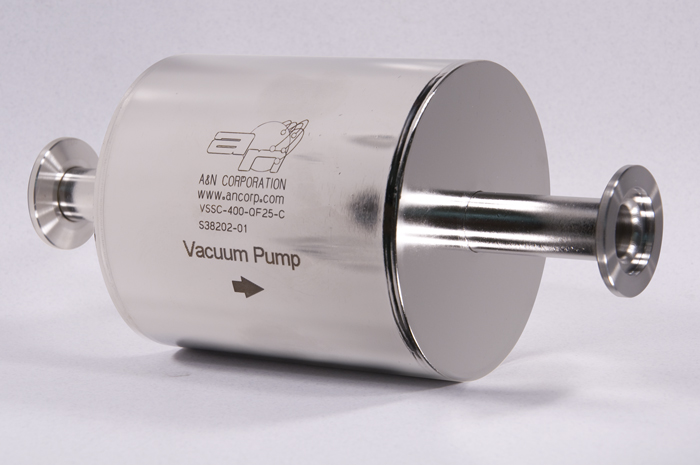 |
Vacuum
|
Products
|
Other Instruments
]
Narrowed by selections
(55)
Narrow by category:
Application Notes

(3)
,
GC Accessories

(2)
,
HPLC Accessories

(5)
,
Syringes

(1)
,
Traps

(2)
,
Other

(24)
,
Narrow by material:
Glass

(1)
,
Narrow by brand:
Adixen

(2)
,
Edwards

(5)
,
Greenwood

(10)
,
Koby

(14)
,
Optimize

(2)
,
Narrow by section:
GC

(2)
,
LC

(5)
,
Lab/Clean

(10)
,
TD

(3)
,
Vacuum

(34)
,
Narrow by library:
Print Catalog

(12)
,
Products

(50)
,
Reference

(5)
SIS supplies over 20,000 parts and services for mass spectrometry, chromatography, vacuum, and other scientific equipment.
News
: New 2014 catalog, NIST 14, new products, Nanoliter MALDI/TOF dispensing, heater transfer tube for Thermo, NE300 syringe pump, ...
Vacuum Pump Exhaust Filters
Rough vacuum pumps are an important part of the vacuum system on mass specs, however in many labs they are not given the attention they require except when a problem is discovered in the mass spec operation. For efficient and safe operation the correct filters and traps should be installed on both the inlet and outlet of the vacuum pump. With the advance of electrospray and other LC/MS techniques this requirement becomes even more important, as more solvents and other materials are being pumped. This is especially critical if the vacuum pumps are not exhausted outside of the lab. The use of the correct filters and traps and the proper maintenance of these items can improve the life of the vacuum pump as well as minimize harmful emissions into the environment. Below is a chart which may be helpful in determining which filters you may require. The following pages detail each of these items and list appropriate hardware to connect the filters to both Alcatel and Edwards vacuum pumps. If you have a vacuum pump from another manufacturer give us a call and we will help you determine which filters and hardware you may require.
For Typical hookup, see section on Vacuum Pump Exhaust Filter Installation
Applications
Features
Manufacturer
Filter Part #
Organic Chem
Good
Hazardous Corrosive
Particulates
Oil Vapor
Filter Element
Disposable
Alcatel
68316
Good
No
Good
Excel.
Yes
No
Plastic
Alcatel
66827
Good
No
Good
Excel.
Yes
No
Plastic
Balston
CV-0112-371H
Good
Yes
Good
Excel.
No
Yes
SS
Balston
CV-0118-371H
Good
Yes
Good
Excel.
No
Yes
SS
Balston
9955-12-371H
Good
No
Good
Good
No
Yes
Plastic
Balston
18/18-371H
Good
No
Good
Excel.
No
Yes
Steel
SIS
HIS-08
Good
No
Good
Excel.
Yes
No
SS
SIS
HIS-18
Good
No
Good
Excel.
Yes
No
SS
Koby
KA-1
Excel.
No
Good
Excel.
No
Yes
Steel
<< Filters
DEBUG [begin 0 wallclock secs ( 0.00 usr + 0.00 sys = 0.00 CPU)] [fp begin 0 wallclock secs ( 0.02 usr + 0.00 sys = 0.02 CPU)] [fp 1 0 wallclock secs ( 0.02 usr + 0.00 sys = 0.02 CPU)] [fp fp 0 0 wallclock secs ( 0.02 usr + 0.00 sys = 0.02 CPU)] [fp fp 1 0 wallclock secs ( 0.15 usr + 0.02 sys = 0.17 CPU)] [fp fp a2a 0 wallclock secs ( 0.15 usr + 0.02 sys = 0.17 CPU)] [fp fp a3 1 wallclock secs ( 0.18 usr + 0.02 sys = 0.20 CPU)] [fp fp a4 1 wallclock secs ( 0.19 usr + 0.02 sys = 0.21 CPU)] [fp 2 1 wallclock secs ( 0.19 usr + 0.02 sys = 0.21 CPU)] [fp fp 3 1 wallclock secs ( 0.29 usr + 0.02 sys = 0.31 CPU)] [fp end 1 wallclock secs ( 0.29 usr + 0.02 sys = 0.31 CPU)] [end 1 wallclock secs ( 0.30 usr + 0.02 sys = 0.32 CPU)]