Description
Standard fillings on filters are 1/4" NPT. Help to adapt filters to pumps to various hoses and flanges.

Fittings to Adapt Koby Air Purifier to various connectors.
Part No.
Description
Price
EA
Order
KF2
1/4 in pipe to 3/4 in hose fitting
$30.45
* Standard lead-time for non-stock items is approximately two weeks depending on the item.
Ordering information. International (non-US) prices available through your local dealer.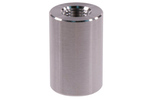 Koby Fitting - KF3
Standard fillings on filters are 1/4" NPT.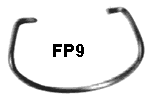 Thermo/Finnigan 4500 Retainer springs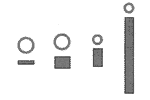 Ceramic Insulators for Thermo/Finnigan Incos Mass Spec
Alumina ceramics for the Incos 50 Source.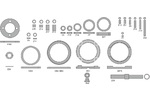 Ceramic Insulators for Thermo
The following alumina insulators are currently available for the Thermo instruments.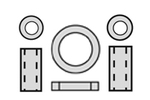 Ceramic Washer Insulators
A wide variety of alumina ceramic washers.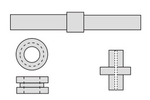 Other Ceramic Insulators
A variety of alumina insulators. Call for custom sizes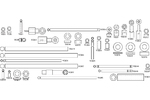 Ceramic Insulators for Fisons/VG
Replacement insulators for your VG mass spec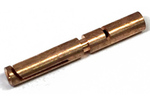 Push-On Crimp Contact/Thermocouples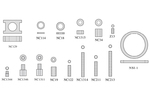 Ceramic Insulators for Nermag MS
Replacement insulators for Nermag.
SGE NanoVolume Syringes
NanoVolume syringes have the ability to inject down to 50 nL with high precision and accuracy ensures SGE NanoVolume syringes are perfect for NanoVolume capillary chromatography injection and applications requiring small volumes.