Description
Part No.
Description
Price
EA
Order
QF25XSP50
SS FLANGE ADAPTER 1/2 NPT QF25 SS TO 1/2 NPT FEMALE
$50.00
QF40XSP50
SS FANGE ADAPTOR 1/2"
$60.00
* Standard lead-time for non-stock items is approximately two weeks depending on the item.
Ordering information. International (non-US) prices available through your local dealer.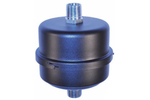 SIS Charcoal Filters, with Replaceable Elements
Small compact straight-through inlet air filters with replaceable hockey puck filter element. Flow through capacity up to 35 CFM (43m3/hr). Now available in two inlet sizes.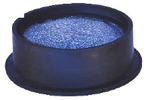 Replacement Charcoal Filter Element
The filter elements in the SIS Charcoal Filters are low in cost and disposable.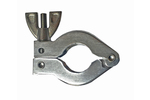 Wing-Nut Aluminum Clamp
Industry standard die-cast aluminum clamp.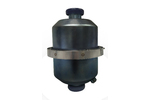 Stainless Steel Oil Mist Eliminator
Hermetic, Sealed, In-line Oil Mist Separator For Mechanical Vacuum Pumps.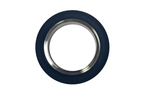 Centering Ring Assembly, 304 Stainless and Aluminum
Available with Viton® or Buna O-ring, this centering ring complete with O-ring should be used when joining any two NW flanges with a quick flange clamp.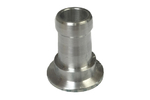 Hose Adaptor, Aluminum
For connecting rubber or plastic hose to NW flanges.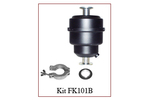 S.I.S. All-In-One Two Stage Vacuum Pump Filter Kits
6.25" high, low cost, combined oil mist eliminator and charcoal filter proven effective for removing volatile and semi-volatile organics from exhaust of vacuum pumps.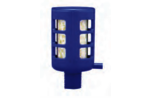 Balston Exhaust Filters for Non-Hazardous/Non-Corrosive Applications
Vacuum pump inlet and exhaust filters by Balston.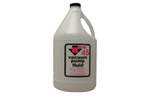 Inland 45 Mechanical Pump Oil
Inland 45 is the highest quality rough pump oil you can use for your mass spectrometer.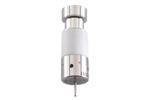 Electron Multipliers, DeTech 2300 Multipliers for Agilent 5975/5973/597X/1100
Get a DeTech 2300 Electron Multiplier here. Used in Agilent 5975 MSD (without TAD)/5973/5972/5971/5970/1100 LC-MSD mass spectrometers and backed by a 100% no-nonsense warranty. Developed by Detector Technology, Inc.