Description
Compression type quick connect with O-ring seal for connecting gauges or tubes to vacuum systems.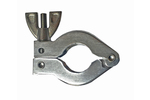 Wing-Nut Aluminum Clamp
Industry standard die-cast aluminum clamp.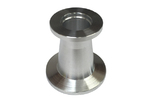 QF to QF Reducers, Aluminum
QF to QF Reducers, Aluminum fittings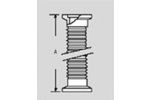 QF to Flexible SS Metal Hose
Thin Wall - 10", 20", 40" & Thick Wall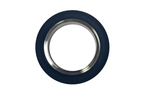 Centering Ring Assembly, 304 Stainless and Aluminum
Available with Viton® or Buna O-ring, this centering ring complete with O-ring should be used when joining any two NW flanges with a quick flange clamp.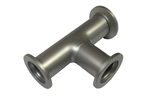 QF Stainless Steel Tees
Three NW flanges permit the union of several pump lines.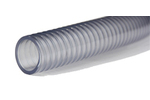 Rollerflex Vacuum Hose
PVC cord reinforced vacuum hose. Light weight, low cost, and superior corrosion resistance. Ideal for mass spec, food, and other applications.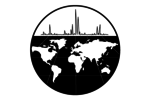 Nylon Tubing
An economical choice for air, nitrogen, water, and other non-critical gas and liquid service in the laboratory.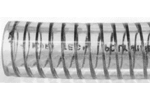 Steel Wire Reinforced Vacuum Hose
This food and beverage grade, crystal clear PVC tubing is reinforced with 110 ton psi steel spring wire.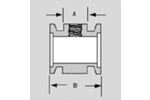 Adaptive Tee To Female NPT in Aluminum and Stainless Steel
In Aluminum and Stainless Steel.