News
: New 2014 catalog, NIST 14, new products, Nanoliter MALDI/TOF dispensing, heater transfer tube for Thermo, NE300 syringe pump, ...
High Pressure Disposable Air Filter/Purifier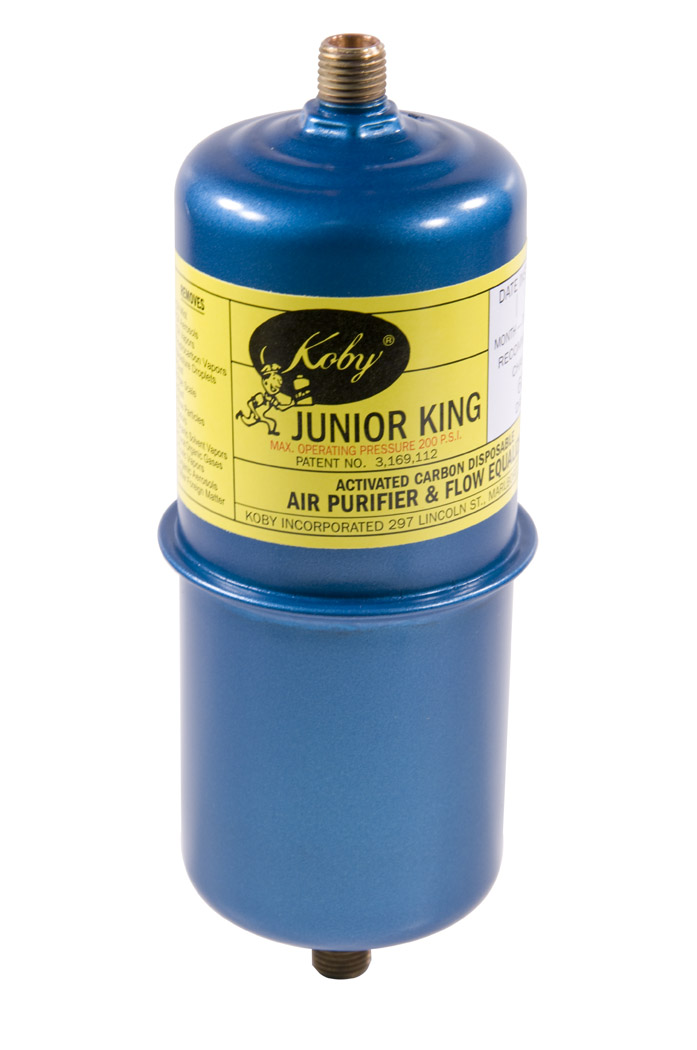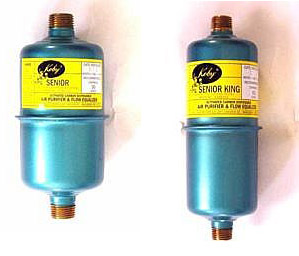 Features
Completely disposable
Maintenance free
Made with adsorbent activated charcoal
Particle filtration to 0.5 microns
Applications
Units are used to remove heavy concentrates of vapors, aerosols, and particulates from compressed air and vacuum air. Typically installed to protect high pressure controls and valves, precision instruments, air bearings, non-lubricated air tools, important production machinery, and other air operatied equipment. Also recommended for installation before spray guns, blow guns, sand blast helmets, vacuum pumps, high pressure air hoses, or to general system piping at point of air use.
Specifications
Air Filter Model
Maximum Oil Adsorption Capacity
Air Flow 100 psig @ 2 psid (SCFM)
Junior King
3.5 oz.
13.5
Senior
2.5 oz.
8.3
Senior King
3.5 oz.
11.5
---
People who purchased the above items also purchased
Vacuum pump exhaust filters
Vacuum Pump Exhaust Filter Kits for Alcatel Vacuum Pumps - FK101
Vacuum Pump Exhaust Filter Kits for Edwards Pumps - FK201
Koby Low Pressure Disposable Air filter/Purifier
Vacuum Pump Exhaust Filter Kits for Edwards Pumps - FK261
Vacuum Pump Exhaust Filter Kits for Edwards Pumps - FK241

[no image]

QF25100CW
Flange Adaptor

QF25100AP25

- Flange Adaptor to 1/4 in Npt, Aluminum, A=0.88, B=0.75, C=25 Al Flange Adaptor 1/4"

Centering Ring Assembly

QF25100ARB

- Centering Ring Assembly, Aluminum, Brand=Buna-N , A=0.98, B=0.21, Nw Flange Size=25 Buna Centering Ring Assem

Mass Spectrometry - Filament Repair Services

FILREP

- Filament Repair Filament Repair

Koby Vacuum Pump In-Line Air Purifiers
Koby High Pressure Disposable Air filter/Purifier
Koby Mini Disposable Air filter/Purifier
Koby Noise Muffler Air Purifiers
Inland 45 Mechanical Pump Oil

[no image]

Hewlett Packard Engine 5989 Additional Parts
Rough Pump Oils for Hewlett Packard Rough Pumps