Description
Polyethylene glycol (PEG)
A unique automated process allows VICI to manufacture the highest quality capillary columns at the lowest cost. VICI guarantees their columns will exactly replace or surpass those of the competition while saving you money.
Features
High polarity
Excellent inertness
Bonded & cross-linked
Solvent rinsable
Equivalent to USP Phase G16
Guaranteed
Applications
Alcohols
Aldehydes
Aromatics
Flavors and Fragrances
Organic acids
Solvents
Replaces
DB-WAX, DB-WAXetr, HP-WAX, HP-InnoWax, HP-20M, CB-WAX, Stabilwax, Rtx-WAX, SUPEROX II, SUPELCOWAX-10, BP-20, CP-WAX 52 CB, GB-WAX, 007-CW, OV-WAX, AT-WAX or ZB-WAX.
VICI® and ValcoBond® are registered trademarks of Valco Instruments Co. Inc. (VICI) and VICI AG.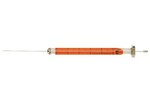 SGE Autosampler Syringes
Autosampler Syringes available in dual and cone tip.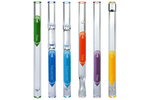 SGE GC Injection Port Liners
SGE offers a wide variety of injection port liners.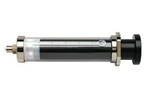 Gas Tight 10 µL to 500 µL Syringes
Plungers are interchangeable on these syringes.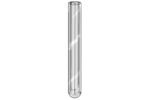 Straight Pyrex Glass Sample Vials for Mass Spec Probes
Straight pyrex sample vials.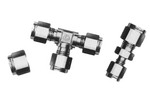 Swagelok® Fittings
A complete line of Brass and Stainless Steel Fittings for GC, MS and general laboratory use.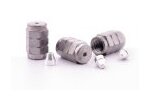 SGE Ferrules for GC
standard graphite ferrules (for GC applications)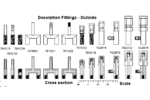 Desorption Tube Fittings
Fittings to connect our 1/4" O.D. GLT desorption tubes to your particular application.