Description
The Model 3510 Series has been improved to supply the needs of scientific instruments including the gas chromatograph. The Model 3510 Series has been upgraded to a higher purity, longer lived product design. These regulators provide high purity control for applications where the delivery pressure is monitored.
The Model 3510 Series regulators are recommended for use in applications where a slight pressure rise is acceptable due to declining cylinder pressure as gas is withdrawn. The Model 3510 Series is compatible with gases that are non-corrosive or semi-corrosive in nature and gases that are compatible with the materials in the process stream.
Features
316 Stainless Steel construction
Equipped with an outlet diaphragm valve with integral compression tube fitting
Metal to metal seals throughout
Bonnet threaded for panel mounting as standard
Body pre-drilled for back mounting
Specs
Maximum Inlet Pressure:
3000 psig (20,700 kPa)
Maximum flow Rate
(At 2500 psig, N2):
Model 3510: 550 CFH (240 LPM)
Model 3511: 135 CFH (60 LPM)
Model 3512: 210 CFH (95 LPM)
Model 3513: 210 CFH (95 LPM)
Model 3515: 550 CFH (240 LPM)
Model 3516: 1350 CFH (600 LPM)
Flow Coefficient (Cv):
0.06
Operating Temperature:
-40 to 165 °F (-40 to 74 °C)
Porting:
1/4" NPT female
Porting Configuration:
2 high, 2 low
Materials of Construction
Body:
316 Stainless Steel
Bonnets:
Nickel Plated Brass
Diaphragms:
316 Stainless Steel
Seats:
PFA PTFE
Seals:
Metal to Metal
3510 Series - Single Stage High Purity Stainless Steel Regulators
Part No.
Flow Rate
Price
EA
Order
3510
550 CFH
$543.00
3511
135 CFH
$543.00
3512
210 CFH
$543.00
3513
210 CFH
$543.00
3515
550 CFH
$598.25
3516
1350 CFH
$651.25
* Standard lead-time for non-stock items is approximately two weeks depending on the item.
Ordering information. International (non-US) prices available through your local dealer.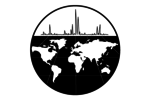 Nylon Tubing
An economical choice for air, nitrogen, water, and other non-critical gas and liquid service in the laboratory.