Description
(5%-Phenyl)-methylpolysiloxane
A unique automated process allows VICI to manufacture the highest quality capillary columns at the lowest cost. VICI guarantees their columns will exactly replace or surpass those of the competition while saving you money (up to 35% as compared to the competition). VICI manufactures only MS grade VB-5's, which are sold below standard grade prices.
Features
Nonpolar
Low bleed
MS certified
High temperature limits (360/370 ° C)
Excellent inertness
Bonded & cross-linked
Solvent rinsable
Equivalent to USP Phase G27
Guaranteed
Applications
Drugs
Herbicides
PCBs
Pesticides
Phenols
Semi-volatiles
Sulfur compounds
Replaces
DB-5, DB-5ms, HP-5, HP-5MS, Ultra-5, Rtx-5, Rtx-5MS, Rtx-5sil MS, SPB-5, MDN-5, BP-5, CP-Sil 8 CB, GB-5, 007-5, OV-5, SE-30, AT-5 or ZB-5.
VICI® and ValcoBond® are registered trademarks of Valco Instruments Co. Inc. (VICI) and VICI AG.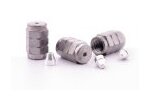 SGE Ferrules for GC
standard graphite ferrules (for GC applications)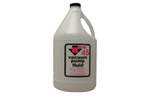 Inland 45 Mechanical Pump Oil
Inland 45 is the highest quality rough pump oil you can use for your mass spectrometer.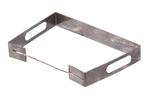 Agilent 5989 Filaments
Filaments for your Agilent 5989 mass spectrometer.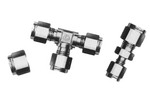 Swagelok® Fittings
A complete line of Brass and Stainless Steel Fittings for GC, MS and general laboratory use.
ValcoBond VB-35 (35-Phenyl)-methylpolysiloxane GC Capillary Columns
Features: Midpolarity Low bleed MS certified High temperature limits (340/360 °C) Excellent inertness Bonded & cross-linked Solvent rinsable Equivalent to USP Phase G42 Guaranteed