Description
High quality alumina fish spine beads are used for electrical insulation of wires and leads. These are precision made ceramic insulators for scientific instrument applications usable to 1900 °C. Sold in Packs of 10.
ALUMINA FISH SPINE BEADS
Part No.
OD(in)
ID(in)
Length(in)
Quantity
In Stock
Price
/PK
Order
R1111
.090
.040
.100
5
$11.00
R1112
.170
.060
3/16
9
$17.85
R1113
.330
.113
5/16
9
$20.00
Unit of measure for ordering is PK.
Ordering information. International (non-US) prices available through your local dealer.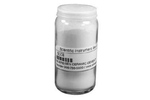 Sauereisen Ceramic Cement
A superior electrical insulation for Heaters, Elements and Furnaces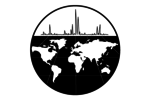 Tantalum Wire and Ribbon - Filament and Heater Material
Tantalum Wire and Ribbon is corrosion resistant and has good thermal conductivity. Some of its uses is in the manufacture of heating elements, vacuum tubes and other high temperature parts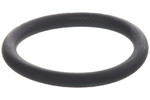 Viton® Composition O-Rings
O-Rings are available in five different materials from Scientific Instrument Services.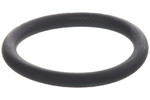 Replacement O-Ring
Replacement or spare O-rings for centering rings.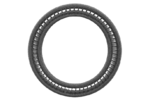 Agilent (Hewlett Packard) Probe Parts
SS4P4T Pump Out Valve and HP12 Probe Inlet Seal
SGE Stainless Steel Chromatography Tubing
The SGE annealed type 304 chromatography stainless steel is a high quality material that is specially produced and cleaned for chromatography use.