Features
Manufactured from precision bore tubing
Hydrophobic and hydrophilic surface treatments
Wide pH range
30, 50, 75 and 100 µm ID
Column-to-column reproducibility
Specs
| Treatment Type | Phase | Polarity | pH range | Application |
| --- | --- | --- | --- | --- |
| Untreated | Free silanol sites allow bonding | N/A | N/A | Field coating |
| ES2 | Amide, hydrophobic, hydrolytically stable | Moderately Polar | 5-9 | Proteins, peptides, enzymes |
| ES20 | Polyethylene glycol phase, weakly hydrophilic | Polar | 2-10 | Proteins, peptides |
Capillary Electrophoresis Tubing, OD(mm)=0.363, Length=1 m
Part No.
Treatment
ID(mm)
Price
EA
Order
062801
Untreated
0.03
$37.60
062803
Untreated
0.05
$37.60
062812
ES2
0.075
$101.80
062813
Untreated
0.075
$37.60
062823
Untreated
0.1
$37.60
062881
ES20
0.05
$101.80
* Standard lead-time for non-stock items is approximately two weeks depending on the item.
Ordering information. International (non-US) prices available through your local dealer.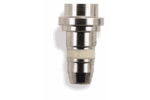 DeTech 2312 Electron Multiplier for Thermo
For instruments: Thermo/Finnigan GCQ™, LCQ™, LTQ™, MSQ™, PolarisQ™, Magnum, SSQ®/TSQ® 7000, Orbitrap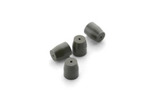 SGE Graphitized Vespel® Ferrules
Vespel® ferrules contain 15% graphite and are ideal for glass and fused silica capillary columns.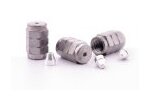 SGE Ferrules for GC
standard graphite ferrules (for GC applications)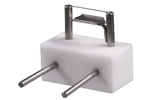 Thermo SSQ/TSQ, 70 and 700, 4500 Filaments
Stronger filament posts for better filament tension and harder filament ceramic body for accurate alignment.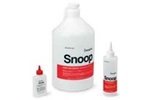 SNOOP®
SNOOP is recommended for use in leak testing any pressurized gas system such as air, argon, nitrogen, helium, etc.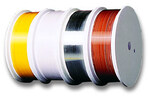 SGE Fused Silica Capillary Tubing


(Undeactivated)
Used in a wide range of capillary GC and LC applications.