Description
DCI Filaments for the Nermag mass spectrometers are available from S.I.S. These filaments are constructed with a ceramic base and solid posts for sturdy performance. The filament is ready for installation. S.I.S. also sells just the filament coils for those who wish to rebuild or manufacture their own filaments.
Nermag Filament Repair at SIS

The R10-10 filaments can be repaired only with rhenium ribbon.

SIS MS Filament and Heater Repair

Mass Spectrometer filaments and heaters can be repaired and restored to a like-new condition at S.I.S.

Heater Coils

Standard size coils are used on several mass spectrometer heaters repaired by S.I.S.

Electron Multiplier Detectors

Search over 200 electron multiplier detectors to match your instrument, mass spec, or other application. Multipliers from top manufacturers including Photonis, DeTech, and ETP.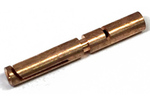 Push-On Crimp Contact/Thermocouples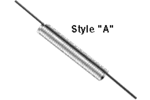 Heater Coils
Standard size coils are used on several mass spectrometer heaters repaired by S.I.S.
Stainless Steel In-Line Connector
S.I.S. supplies stainless steel connectors manufactured from type 316 stainless steel.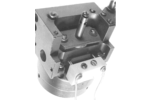 Thermo/Finnigan OWA and 3200 Ceramic Body Filament
Our ceramic body one piece construction provides maximum strength, is self-aligning, and will minimize filament sagging.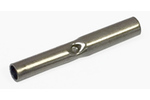 Nickel Alloy Instrumentation Connector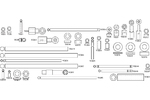 Ceramic Insulators for Fisons/VG
Replacement insulators for your VG mass spec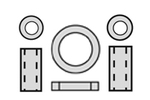 Ceramic Washer Insulators
A wide variety of alumina ceramic washers.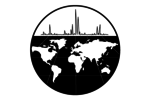 Tungsten Wire, Ribbon, Filament Wire for Electron Emitters, Heater Wire
Buy tungsten wire, ribbon for mass spectrometer heaters here. Choose from varying thickness, Tungsten filament wire sold by the foot.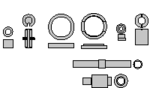 Thermo/Finnigan Ion Trap Ceramic Insulators
All insulators are constructed from high purity alumina ceramic.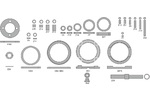 Ceramic Insulators for Thermo
The following alumina insulators are currently available for the Thermo instruments.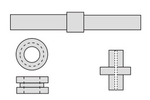 Other Ceramic Insulators
A variety of alumina insulators. Call for custom sizes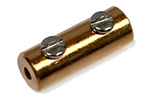 In-Line Connectors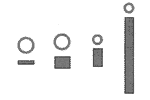 Ceramic Insulators for Thermo/Finnigan Incos Mass Spec
Alumina ceramics for the Incos 50 Source.