Product ID : FINDEPGCQ
FINDEPGCQ GCQ-DEP PROBE TIP FINN #119322 00001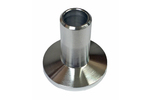 Long Nipples-Aluminum
Aluminum Long Nipples for your vacuum needs.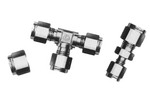 Swagelok® Fittings
A complete line of Brass and Stainless Steel Fittings for GC, MS and general laboratory use.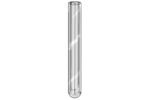 Straight Pyrex Glass Sample Vials for Mass Spec Probes
Straight pyrex sample vials.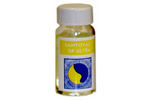 Santovac 5P Ultra and polyphenyl ether vacuum pump fluid
Santovac 5P Ultra has the same properties of Santovac 5 but guarantees minimal amounts of the 3 and 4 ring polyphenyl ethers; less than .02% and .1% respectively and for ultra-clean applications such as mass spectrometry.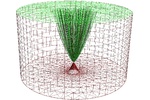 CPO-Charged Particle Optics Software
CPO is a general purpose particle optics simulation package, somewhat like SIMION, but based on the Boundary Element Method (BEM) of field calculation, supporting space-charge cathode emissions and field emitters.