Description
An economical choice for air, nitrogen, water, and other non-critical gas and liquid service in the laboratory. Not recommended for Hydrogen service. Available in (opaque) white and black. Working temperature range -5 to 100 °C.
Nylon tubing, priced per 100ft roll
Part No.
Color
OD(in)
Price
/RL
Order
61210W
White
1/8
$23.00
61210B
Black
1/8
$26.00
61220W
White
1/8
$24.00
61220B
Black
1/8
$22.00
61460W
White
1/4
$68.75
61460B
Black
1/4
$68.75
61470W
White
1/4
$82.00
61470B
Black
1/4
$50.00
Unit of measure for ordering is RL.
* Standard lead-time for non-stock items is approximately two weeks depending on the item.
Ordering information. International (non-US) prices available through your local dealer.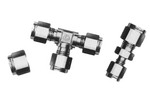 Swagelok® Fittings
A complete line of Brass and Stainless Steel Fittings for GC, MS and general laboratory use.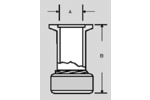 QF to Quick Coupling, 304 Stainless
Compression type quick connect with O-ring seal for connecting gauges or tubes to vacuum systems.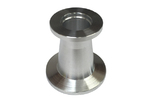 QF to QF Reducers, Aluminum
QF to QF Reducers, Aluminum fittings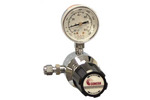 Concoa In-Line Regulators Model 304 Series
Model 304 Series In-Line Regulators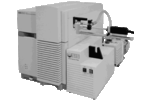 HPP7: Direct Probe Inlet System Ordering Information
Ordering information for the HP 5973/5975 MSD Direct Probe and Probe Inlet system