Product ID : HP2
HP2 HP Insulator, Ceramic Washer, HP #=05985-20307, OD (in)=1.120, ID (in)=0.870, Thickness (in)=0.0625
Description
More details on associated web page:
Agilent (Hewlett Packard) Part Number Cross Reference

Scientific Instrument Services carries a wide selection of parts for all models of Agilent (Hewlett Packard) mass spectrometers. In order to aid you in the selection of replacement parts for your instrument, the following part number cross reference chart can be used. If a part number is not listed, it either means we do not have that part in our inventory or perhaps we are not aware of the Agilent part number in relation to our inventory. If you are looking for a part not listed below, give us...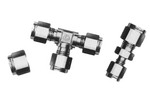 Swagelok® Fittings
A complete line of Brass and Stainless Steel Fittings for GC, MS and general laboratory use.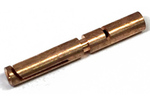 Push-On Crimp Contact/Thermocouples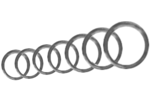 O Rings for Thermo/Finnigan Mass Specs
all types and sizes of O-Rings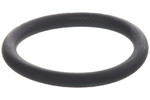 Viton® Composition O-Rings
O-Rings are available in five different materials from Scientific Instrument Services.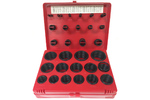 O-Ring Kits
This convenient o-ring kit contains 30 of the most popular sizes, for a total of 380 o-rings, in one convenient kit.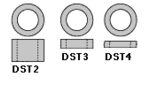 Dupont/CEC Ceramic Insulators
Ceramic insulators for Dupont/CEC.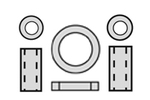 Ceramic Washer Insulators
A wide variety of alumina ceramic washers.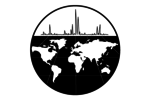 Dupont 21-490/21-491/21-492 Ceramic Insulators
DST2 : Ceramic Insulator, Dupont #=294026-3, OD (in)=0.344, ID (in)=0.225, Thickness (in)=0.235,DST3 : Ceramic Insulator, Dupont #=294026-2, OD (in)=0.344, ID (in)=0.225, Thickness (in)=0.100,DST4 : Ceramic Insulator, Dupont #=294026-1, OD (in)=0.344, ID (in)=0.225, Thickness (in)=0.050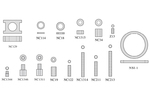 Ceramic Insulators for Nermag MS
Replacement insulators for Nermag.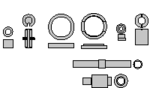 Thermo/Finnigan Ion Trap Ceramic Insulators
All insulators are constructed from high purity alumina ceramic.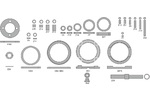 Ceramic Insulators for Thermo
The following alumina insulators are currently available for the Thermo instruments.
SGE NanoVolume Syringes
NanoVolume syringes have the ability to inject down to 50 nL with high precision and accuracy ensures SGE NanoVolume syringes are perfect for NanoVolume capillary chromatography injection and applications requiring small volumes.