Product ID : Z33
Z33 Vestec Ceramic Insulator, Dupont #=SPC100, OD (in)=0.20, ID (in)=0.13, Thickness (in)=0.100
Description
More details on associated web page: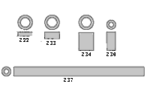 Vestec Ceramic Insulators
Ceramic insulators for Vestec instruments.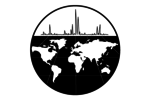 O Rings for VG Mass Spectrometers
Viton® O-Rings in many sizes.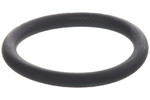 Viton® Composition O-Rings
O-Rings are available in five different materials from Scientific Instrument Services.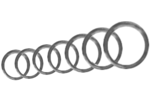 O Rings for Thermo/Finnigan Mass Specs
all types and sizes of O-Rings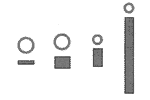 Ceramic Insulators for Thermo/Finnigan Incos Mass Spec
Alumina ceramics for the Incos 50 Source.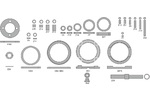 Ceramic Insulators for Thermo
The following alumina insulators are currently available for the Thermo instruments.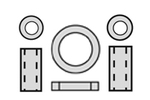 Ceramic Washer Insulators
A wide variety of alumina ceramic washers.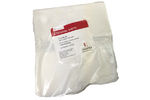 Disposable Lint Free Essential Cloths/Wipes
Wipes are disposable, 100% cellulose, lint-free cloths designed for cleaning areas where non-contamination is essential.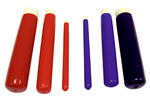 Spun Fiberglass Cleaning Brushes
Fiberglass brushes are manufactured from spun glass in two grades of material - coarse and fine.