Product ID : LS25075
LS25075 Extra Long Nipples, For NW Flange=25, For Hose ID (in)=3/4, A (mm)=58, B (mm)=19.05, C (mm)=40
Description
More details on associated web pages:
Extra Long Nipples

These aluminum hose nipples have longer stems for better multiple clamping of vacuum hose. Other sizes and lengths can be custom manufactured by S.I.S.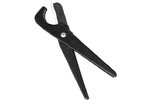 Hose and Pipe Cutter
Hose & pipe cutter, safely cuts rubber and flexible PVC hose/pipe up to 1 7/16 inch OD.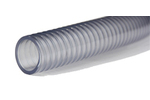 Rollerflex Vacuum Hose
PVC cord reinforced vacuum hose. Light weight, low cost, and superior corrosion resistance. Ideal for mass spec, food, and other applications.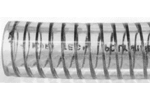 Steel Wire Reinforced Vacuum Hose
This food and beverage grade, crystal clear PVC tubing is reinforced with 110 ton psi steel spring wire.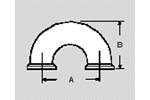 180 Degree Stainless Return
Vacuum Fittings 180 degree Stainless return.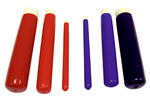 Spun Fiberglass Cleaning Brushes
Fiberglass brushes are manufactured from spun glass in two grades of material - coarse and fine.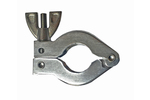 Wing-Nut Aluminum Clamp
Industry standard die-cast aluminum clamp.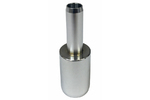 Custom Pump Fittings
S.I.S. offers a full line of flange fittings for all models of vacuum pumps, diffusion pumps, and vacuum systems.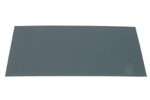 Micro-Mesh® Regular Sheets
Micro-Mesh® Regular Sheets