Product ID : 912002
912002 Thermocouple Connector
Description
More details on associated web pages: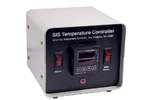 Bench Top Temperature Controller for Purge and Trap Sampling
Bench top temperature controller that can be utilized to supply the heating and temperature controlling of a variety of laboratory accessories.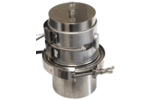 Heated Thermal Desorption Sampling Chambers
Heated Thermal Desorption Sampling chamber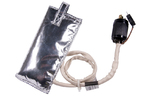 Heater Sleeves for Sample Purging System
Compact Portable Temperature Controller with Thermocouple Feedback Control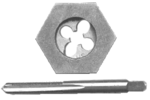 Tap & Die Small Sample Spatula
For loading small samples into Silco Coated desorption tubes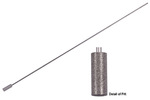 Stainless Steel Metal Frit Spargers for the Purge & Trap System
The stainless steel metal frit spargers have been designed for use with the S.I.S. purge and trap system.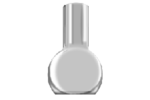 Glassware for Use with Purge and Trapping of Volatiles
The following glassware can be used in conjunction with the S.I.S. purge head adaptor to permit the use of the S.I.S. tube style liquid purge head for purging liquid and solid samples and trapping volatiles purged from the samples onto the S.I.S. Thermal Desorption Tubes.