Product ID : 072698
072698 SGE Ferrules, Material=15% graphite/85% Vespel, Column Size (I.D.)=0.53 mm, Hole Size=0.8 mm, Pack of=10*
Description
More details on associated web pages: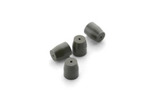 SGE Graphitized Vespel® Ferrules
Vespel® ferrules contain 15% graphite and are ideal for glass and fused silica capillary columns.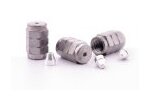 SGE Ferrules for GC
standard graphite ferrules (for GC applications)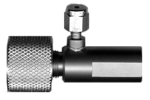 Thermal Desorption Sample Loader
This device is used to inject or load liquid samples directly into the S.I.S. Thermal Desorption Tubes, forcing the syringe contents onto the adsorbent resins in the desorption tube without any loss of sample due to back evaporation.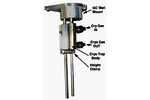 SIS 2-Inch CryoTrap for the AutoDesorb System
CryoTrap for the AutoDesorb System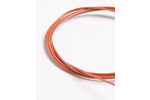 PEEK Tubing
SIS offers two types of PEEK tubing: Solid color coded tubing, and natural tan tubing with a color coded stripe.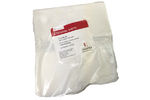 Disposable Lint Free Essential Cloths/Wipes
Wipes are disposable, 100% cellulose, lint-free cloths designed for cleaning areas where non-contamination is essential.