Description
Both copper and silver wire are available for use on Finnigan mass spec sources. Finnigan has routinely used 0.020" diameter copper in the past for this purpose. Silver however, is a better conductor and is used by most other instrument manufacturers. In addition, silver is not as reactive with gases, such as ammonia, when used in CI operations. The silver wire being offered is pure silver and the copper is bare, uncoated OFHC hard copper.
Finnigan MAT Wire
Part No.
Description
Price
EA
Order
W29010
0.020in OFHC copper wire, 10 ft.
$15.00
W289100
0.010in OFHC copper wire, 100 ft.
$65.00
W19010
0.020in pure silver wire, 10 ft.
$91.80
* Standard lead time for wire is 48 hours.
Ordering information. International (non-US) prices available through your local dealer.
* Other wires and sizes available in the Filament Wire Section of these pages.
DISCLAIMER - PRODUCT USE
This product is intended to be used solely for industrial purposes. Under no circumstance is this product intended for human consumption. Scientific Instrument Services makes no representation or warranties with respect to, and shall not be liable or responsible for any injuries arising from or caused by, the consumption or use of this product, or any part or portion of thereof, for medicinal purposes or for any other intended use.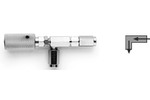 On-off Valves


(Manual Operation)
Stainless Steel Manual On/Off Valve (SMOV) - Manual Operation
Stainless Steel In-Line Connector
S.I.S. supplies stainless steel connectors manufactured from type 316 stainless steel.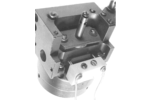 Thermo/Finnigan OWA and 3200 Ceramic Body Filament
Our ceramic body one piece construction provides maximum strength, is self-aligning, and will minimize filament sagging.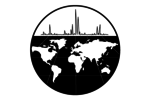 Silver Wire and Ribbon - Filament and Heater Material
Silver wire and ribbon has the highest electrical and thermal conductivity of all metals. It is used to make lead wires for some mass spectrometer filaments and heaters.