Features
Stainless Steel Manual On/Off Valve (SMOV) - Manual Operation
On/off gas regulator
Low temperature 100 °C
Part No.
Configuration
Stem Length
Connection
Temp
Pressure Rating
Price
EA
Order
1236283
On-Off Valves (Manual Operation)
Single Outlet
n/a
1/16"
100 C
700 psi
$101.40
* Standard lead-time for non-stock items is approximately two weeks depending on the item.
Ordering information. International (non-US) prices available through your local dealer. Small Sample Spatula
For loading small samples into Silco Coated desorption tubes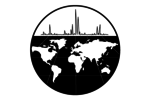 Agilent/Hewlett Packard 5970 GCMS Interface Gaskets
This is an exact replacement for the HP original.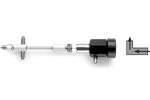 On-Off Valves


(Pneumatic Operation)
Stainless Steel Manual On/Off Valve Pneumatic (MOVP) - Pneumatic Operation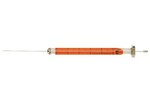 SGE Autosampler Syringes
Autosampler Syringes available in dual and cone tip.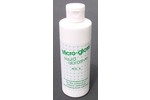 Micro-Mesh® Micro-Gloss 5
The same as Micro-Gloss, but with a five micron aluminum oxide crystal.
SGE Stainless Steel Chromatography Tubing
The SGE annealed type 304 chromatography stainless steel is a high quality material that is specially produced and cleaned for chromatography use.