PEEK
For minimum sample and activity loss in biological or IC applications. Each loop comes complete with fittings and ferrules-ready to use.
Rheodyne®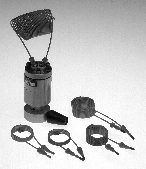 Valco®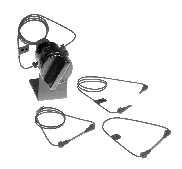 (Valves not included)
Stainless Steel
These ultra-clean loops are supplied with extra-long nuts for ease of installation and removal. Ferrules included. All loops are rated to 350 bar (5000 psi).
Part No.
Description
Price
EA
Order
PEEK
JRSLV755
Rheodyne PEEK sample loop, 5 uL Capacity, 5000 psi Burst Pressure, (Valves not included)
$26.50
Stainless Steel
JRSLR114
Rheodyne Stainless Steel Sample Loop, 20 uL Capacity, for 7125, 8125, and 9125, (Valves not included)
$33.60
JRSLR11477
Rheodyne Stainless Steel Sample Loop, 5ul Capacity, for 7725 and 9725, (Valves not included)
$33.60
* Standard lead-time for non-stock items is approximately two weeks depending on the item.
Ordering information. International (non-US) prices available through your local dealer.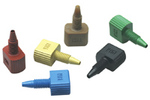 VICI HPLC One-Piece Fingertight Fitting
Works with any 10-32 female port and both metal and polymeric 1/16" tubing.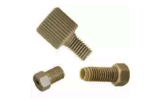 VICI HPLC Double-Ferrule Fittings
The double-sided ferrule grips twice for the strongest fingertight connections up to 420 bar (6000 psi).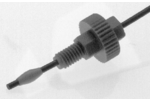 VICI Universal Fingertight Fitting
Connects with any male or female 10-32 fitting.