Product ID : NC19
NC19 Ceramic Barrell 4834, O.D.(in.)=.175, I.D.(in.)=.079, Thickness (in.)=.335
Description
More details on associated web pages: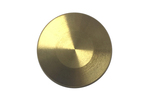 Blank Flanges in Brass, Aluminum and Stainless
In Brass and Aluminum and Stainless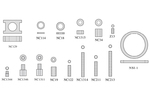 Ceramic Insulators for Nermag MS
Replacement insulators for Nermag.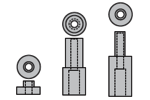 Stepped Insulators
Stepped insulators made from alumina ceramic.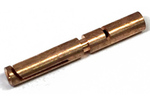 Push-On Crimp Contact/Thermocouples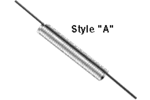 Heater Coils
Standard size coils are used on several mass spectrometer heaters repaired by S.I.S.
SGE NanoVolume Syringes
NanoVolume syringes have the ability to inject down to 50 nL with high precision and accuracy ensures SGE NanoVolume syringes are perfect for NanoVolume capillary chromatography injection and applications requiring small volumes.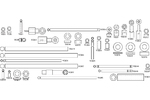 Ceramic Insulators for Fisons/VG
Replacement insulators for your VG mass spec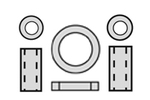 Ceramic Washer Insulators
A wide variety of alumina ceramic washers.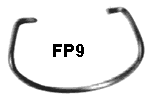 Thermo/Finnigan 4500 Retainer springs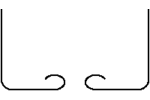 Filament Posts for Thermo/Finnigan 3200, OWA
Thermo filament posts are available to replace damaged or worn posts on the 3000 series and OWA filaments.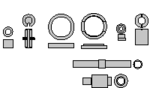 Thermo/Finnigan Ion Trap Ceramic Insulators
All insulators are constructed from high purity alumina ceramic.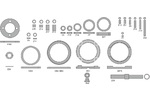 Ceramic Insulators for Thermo
The following alumina insulators are currently available for the Thermo instruments.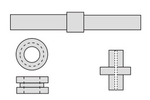 Other Ceramic Insulators
A variety of alumina insulators. Call for custom sizes