Product ID : 072626
072626 SGE Ferrules, Material=100% graphite, Column Size (I.D.)=0.45-0.53 mm, Hole Size=0.8 mm, Pack of=10
Description
More details on associated web pages: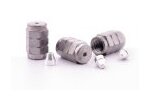 SGE Ferrules for GC
standard graphite ferrules (for GC applications)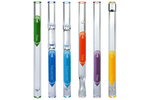 SGE GC Injection Port Liners
SGE offers a wide variety of injection port liners.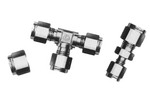 Swagelok® Fittings
A complete line of Brass and Stainless Steel Fittings for GC, MS and general laboratory use.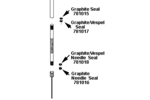 Seals for SIS Thermal Desorption Tubes
Seals are utilized in a variety of locations in the Short Path Thermal Desorption Unit.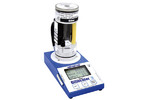 Gilibrator Primary Air Flow Calibrator
The new Gilibrator System from Gilian is an easy to use Primary Standard for the calibration of Air Sampling equipment.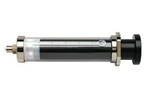 Gas Tight 1 mL to 100 mL Syringes
SGE gas tight syringes in many sizes and functions.