Product ID : 054673
054673 GC Capillary Column, SGE, HT5, Aluminum Clad, ID (mm)=0.53, Length (m)=5, df (um)=0.075, Temp Range (C)=10 to 460/480
Description
More details on associated web pages:
Varian 800 Thermocouple vacuum gauge control
The 800 Series Thermocouple Vacuum Gauge Controls are used for repeatable, stable pressure measurement in the 10 -3 Torr to 2 Torr range.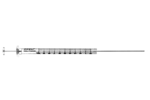 Agilent Autosampler Syringes
A comprehensive range of syringes for GC autosamplers is available.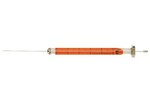 SGE Autosampler Syringes
Autosampler Syringes available in dual and cone tip.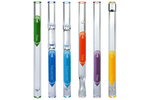 SGE GC Injection Port Liners
SGE offers a wide variety of injection port liners.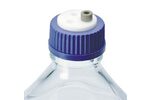 VICI Mobile Phase Cap
Fits all standard bottles with GL-45 thread.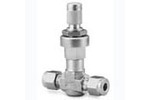 Fine Metering Valves
Fine metering valves are designed to precisely control gas and liquid flow rates in laboratory instruments.