Product ID : 054673
054673 GC Capillary Column, SGE, HT5, Aluminum Clad, ID (mm)=0.53, Length (m)=5, df (um)=0.075, Temp Range (C)=10 to 460/480
Description
More details on associated web pages: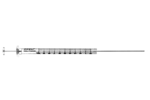 Agilent Autosampler Syringes
A comprehensive range of syringes for GC autosamplers is available.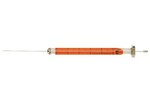 SGE Autosampler Syringes
Autosampler Syringes available in dual and cone tip.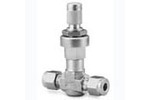 Fine Metering Valves
Fine metering valves are designed to precisely control gas and liquid flow rates in laboratory instruments.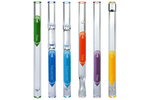 SGE GC Injection Port Liners
SGE offers a wide variety of injection port liners.
Varian 800 Thermocouple vacuum gauge control
The 800 Series Thermocouple Vacuum Gauge Controls are used for repeatable, stable pressure measurement in the 10 -3 Torr to 2 Torr range.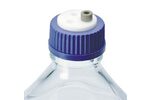 VICI Mobile Phase Cap
Fits all standard bottles with GL-45 thread.