Product ID : RGPR1500B
RGPR1500B GAS PURIFIER-OXICLEAR, Max Flow Rate=10 liters/min, Diameter=2", psi=1200
Description
More details on associated web pages:
Oxiclear™ Indicating Oxygen Trap
The Oxiclear Gas Purifiers are oxygen absorbing gas purifiers with high efficiency and low resistance to gas flow.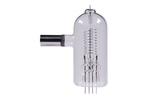 Agilent (Hewlett Packard) Mass Spec Ion Gauge Tubes
Our standard G75K Bayard-Alpert ion gauge tube will fit all models of HP mass specs except the HP5989 MS Engine.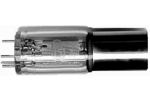 Triode Style and Mini Bayard-Alpert Ion Gauge Tubes
Triode and Mini Bayard Alpert style ionization gauge tubes are ideal for use in analytical instrumentation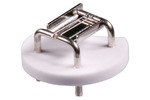 Filament Repair Services for Mass Spectrometers
Mass Spectrometer filaments and heaters can be repaired and restored to a like-new condition at S.I.S.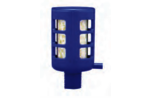 Balston Exhaust Filters for Non-Hazardous/Non-Corrosive Applications
Vacuum pump inlet and exhaust filters by Balston.