Ion Gauge Tubes, Triode and Mini Bayard-Alpert Type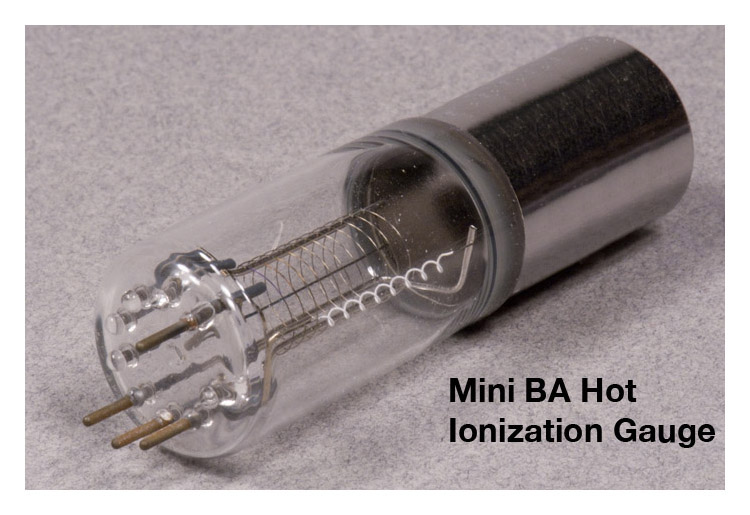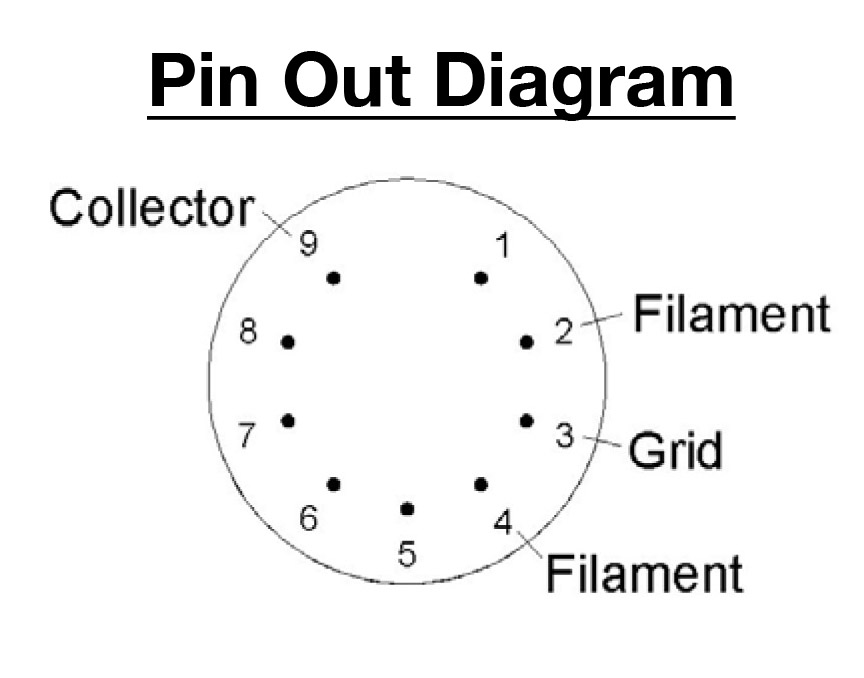 These Mini Bayard Alpert Style and 8138/29D20 Triode style hot ionization gauge tubes measure a wide vacuum range. Smaller that standard glass Bayard-Alpert gauges, they are ideal for use in analytical instrumentation. Accidental exposure to atmosphere a normal operating temperatures will not damage the gauge because of the use of the thoria coated iridium filaments.
Specifications
Triode
Mini B.A.
Range
<5 x 10-7 to 5 x 10-2 Torr
5 x 10-8 to 5 x 10-3 Torr
Accuracy
+/- 15%
-15% to +30%
Mounting Orientation
None
Mounting Tubulation
0.75" Kovar
Filament Type
Thoria Coated Iridium
Gas Selection
Specifications are for air or Nitrogen
Operating Temperature
0 - 50° C, non-condensing
Sensitivity
6.2/Torr
5.2/Torr
Filament Voltage
1.5 to 3.5 Volts
Filament Current
1.75 to 2.25 A
Grid Voltage
120 to 250 VDC
Collector Voltage
-20 to -50 V
Emission Current
2 mA
Operating Power
3 to 4 W
Gauge Tube Diameter
.0855" max O.D.
Gauge Tube Length
2.8" max, including pins.
Pin Diameter
0.040"
Pin Length
0.275"
---
---
Other pages linking here:
Covers SIS products, services, promotions, news, and other mass spectrometer related information.