Product ID : QF25100NS
QF25100NS QF Nipple, 304 Stainless, A=3.94, NW Flange Size=25
Description
More details on associated web page: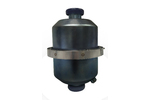 Stainless Steel Oil Mist Eliminator
Hermetic, Sealed, In-line Oil Mist Separator For Mechanical Vacuum Pumps.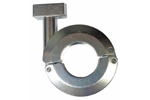 Quick Flange Clamp, Aluminum and Stainless
Quick action aluminum clamp with finger closure "T" knob for positive sealing of NW flanges.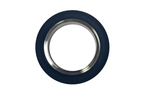 Centering Ring Assembly, 304 Stainless and Aluminum
Available with Viton® or Buna O-ring, this centering ring complete with O-ring should be used when joining any two NW flanges with a quick flange clamp.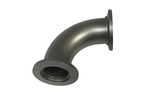 90 Degree Stainless Elbow
90 degree elbow for mating NW vacuum flanges.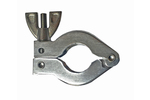 Wing-Nut Aluminum Clamp
Industry standard die-cast aluminum clamp.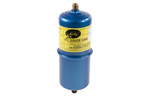 Koby High Pressure Disposable Air filter/Purifier
Koby Filters are used to remove heavy concentrates of vapors, aerosols, and particulates from compressed air and vacuum air.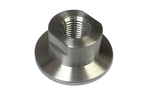 Flange Adaptor to ¼" NPT, 304 Stainless Steel, Brass, Aluminum
In Aluminum, Stainless Steel, and Brass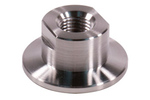 1/4" NPT, 304 Stainless Steel
Koby Fitting in Stainless Steal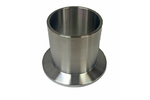 Long Butt Flange In Stainless and Aluminum
In Stainless and Aluminum.