Product ID : FC4500
FC4500 SIS Finnigan 4500/4600 Collector [Finnigan #40005-60050]
Description
More details on associated web pages:
Thermo/Finnigan 4500/4600 Collectors

Thermo/Finnigan MAT 4500/4600 Collector Repair & Cleaning

Repair service includes sandblasting away all contaminations and replacement of the metal connector pin.

Thermo/Finnigan Part Number Cross Reference

Scientific Instrument Services carries a wide selection of parts for all models of Thermo/Finnigan mass spectrometers. In order to aid you in the selection of replacement parts for your instrument, the following part number cross reference chart can be used. If a part number is not listed, it either means we do not have that part in our inventory or perhaps we are not aware of the Thermo part number in relation to our inventory. If you are looking for a part not listed below, use our Search Syst...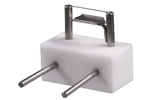 Thermo SSQ/TSQ, 70 and 700, 4500 Filaments
Stronger filament posts for better filament tension and harder filament ceramic body for accurate alignment.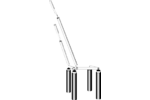 Thermo/Finnigan TSQ®70, 700 Source Heater
The heater source for the Finnigan TSQ70, 700 includes 4 cartridge heaters, ceramic insulators, leads and connectors.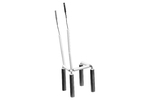 Thermo 4500/4600/TSQ Source Heaters
Source heaters for your Thermo 4500 and TSQ.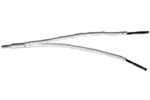 Thermo 4500 PRT
This EI/CI Source Temperature Sensor (PRT2) includes the 100 ohm platinum resistance thermometer, leads, ceramic insulator, and connectors.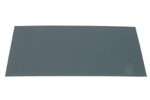 Micro-Mesh® Regular Sheets
Micro-Mesh® Regular Sheets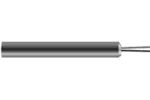 Thermo/Finnigan Source and Transfer Line Heaters
Heater cartridge No. SC2515 is used in the Finnigan 4000 source.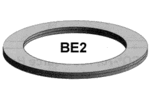 Thermo/Finnigan 4500 Lens Retainer Ring
Is constructed of beryllium oxide ceramic.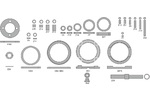 Ceramic Insulators for Thermo
The following alumina insulators are currently available for the Thermo instruments.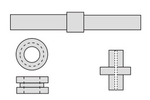 Other Ceramic Insulators
A variety of alumina insulators. Call for custom sizes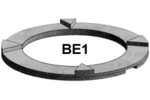 Thermo/Finnigan 4500 Lens Castle Ceramic
#40005-20060 and #40005-20061.