Product ID : 073222
073222 SGE Ferrules, Material=SilTite, Column Size (I.D.)=0.53mm, Hole Size=0.8 mm, Pack of=10
Description
More details on associated web pages: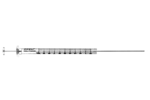 Agilent Autosampler Syringes
A comprehensive range of syringes for GC autosamplers is available.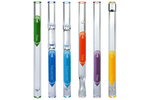 SGE GC Injection Port Liners
SGE offers a wide variety of injection port liners.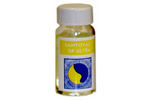 Santovac 5P Ultra and polyphenyl ether vacuum pump fluid
Santovac 5P Ultra has the same properties of Santovac 5 but guarantees minimal amounts of the 3 and 4 ring polyphenyl ethers; less than .02% and .1% respectively and for ultra-clean applications such as mass spectrometry.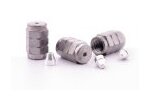 SGE Ferrules for GC
standard graphite ferrules (for GC applications)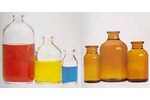 Wheaton Serum Bottles
Available clear or amber.