Product ID : W225353
W225353 E-Z Decapper, Size=20mm
Description
More details on associated web pages:
Wheaton E-Z Decappers™

For use with closures - durable, lightweight, hand-operated decappers are an economical way to remove seals quickly and easily.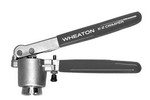 E-Z Crimpers™ by Wheaton
An adjustable stop allows you to determine tightness of the seal while maintaining consistent crimping. 13mm model features tapered jaws for easier vial access in rack. E-Z Crimpers can be autoclaved at 121 °C. Autoclaving may change the appearance and or reduce product life. Newly designed cushioned ergonomic handle Labeled for quick identification Polished crimping jaws for consistent sealing Works with the Wheaton Crimpmaster® Crimping Station W225302 : E-Z Crimper Standard Seal, Size=13mm...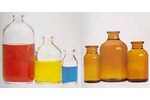 Wheaton Serum Bottles
Available clear or amber.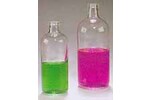 Wheaton Graduated Serum Bottles
Wheaton "400" borosilicate glass (meets USP Type I standards). Raised graduations indicate approximate capacities in mLs.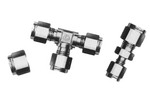 Swagelok® Fittings
A complete line of Brass and Stainless Steel Fittings for GC, MS and general laboratory use.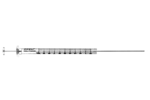 Agilent Autosampler Syringes
A comprehensive range of syringes for GC autosamplers is available.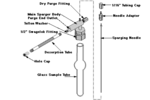 Purge and Trap Stainless Steel Purge Heads
The top fitting of both purge heads consists of a 1/16" fitting for the attachment of the sparging needle followed by needle adaptor to seal the needle in place and provide for the attachment of the purging gas line.