Product ID : VGG10
VGG10 Gold O-ring for VG, VG #=1013019, ID (mm)=6.35
Description
More details on associated web pages: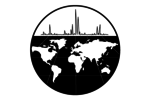 Gold O Rings for VG Mass spectrometers
All gold O-Rings are constructed from .020" diameter pure gold wire.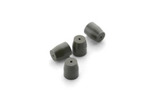 SGE Graphitized Vespel® Ferrules
Vespel® ferrules contain 15% graphite and are ideal for glass and fused silica capillary columns.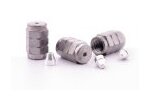 SGE Ferrules for GC
standard graphite ferrules (for GC applications)
Stainless Steel In-Line Connector
S.I.S. supplies stainless steel connectors manufactured from type 316 stainless steel.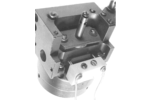 Thermo/Finnigan OWA and 3200 Ceramic Body Filament
Our ceramic body one piece construction provides maximum strength, is self-aligning, and will minimize filament sagging.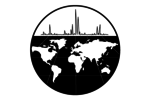 Gold Wire - Filament and Heater Material
High purity gold wire for a wide range of uses including gasket fabrication and sputter coating and other scientific applications.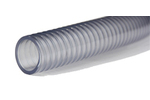 Rollerflex Vacuum Hose
PVC cord reinforced vacuum hose. Light weight, low cost, and superior corrosion resistance. Ideal for mass spec, food, and other applications.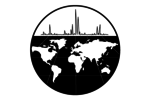 Gold Wire Ring Vacuum Gaskets
Pure Gold (99.99%) wire ring vacuum gaskets are available in four diameters of wire. Custom manufactured by SIS.