Product ID : JR1040
JR1040 PEEK High Pressure - 0.25mm bore, Type=Cross, Fitting=complete with one piece
Description
More details on associated web pages: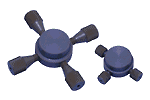 VICI PEEK High Pressure Crosses and Tees
Compatible with most organic solvents and buffers.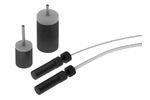 VICI Mobile Phase Filter/Sparging Frits
Sparging Frits for your lab needs.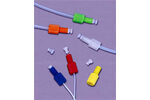 VICI Flangeless Fittings
Zero-dead-volume fingertight connections are rated to 70 bar (1000 psi) for 1/16" tubing, 35 bar (500 psi) for 1/8" tubing.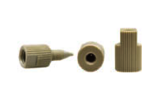 VICI PEEK Adapters
VICI HPLC - Mate odd fittings or equipment from different manufacturers with these PEEK adapters from SIS.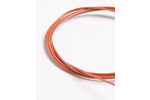 PEEK Tubing
SIS offers two types of PEEK tubing: Solid color coded tubing, and natural tan tubing with a color coded stripe.