Product ID : JR1040
JR1040 PEEK High Pressure - 0.25mm bore, Type=Cross, Fitting=complete with one piece
Description
More details on associated web pages: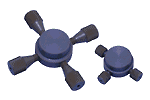 VICI PEEK High Pressure Crosses and Tees
Compatible with most organic solvents and buffers.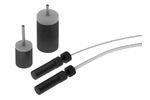 VICI Mobile Phase Filter/Sparging Frits
Sparging Frits for your lab needs.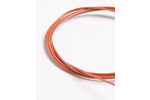 PEEK Tubing
SIS offers two types of PEEK tubing: Solid color coded tubing, and natural tan tubing with a color coded stripe.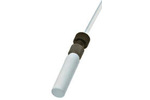 VICI Biocompatible Mobile Phase Filter
Great for LC/MS of proteins and IC applications.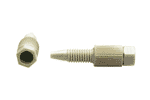 VICI PEEK One-piece Hex-head Nuts
Our PEEK one-piece hex-head nuts are easy to use with our Smartwrench and Colortite extensions.