Product ID : 037010
037010 SGE Autosampler Syringes, Volume=10 µL, Length(mm)=50, Gauge=26, OD(mm)=0.47, Tip Style=Cone
Description
More details on associated web page: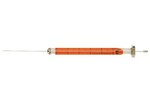 SGE Autosampler Syringes
Autosampler Syringes available in dual and cone tip.
ValcoBond VB-WAX Polyethylene glycol (PEG) GC Capillary Columns
Features: High polarity Excellent inertness Bonded & cross-linked Solvent rinsable Equivalent to USP Phase G16 Guaranteed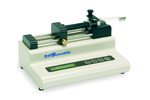 KD Scientific KDS100 Infusion Pump
KD Scientific KDS100 Infusion Pump - A basic single syringe, infusion pump which combines precision with simplicity.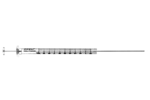 Agilent Autosampler Syringes
A comprehensive range of syringes for GC autosamplers is available.