Product ID : 002897
002897 SGE Autosampler Syringes, Volume=10 µL, Length(mm)=42, Gauge=26, OD(mm)=0.47, Tip Style=Cone
Description
More details on associated web pages: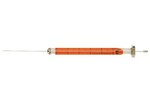 SGE Autosampler Syringes
Autosampler Syringes available in dual and cone tip.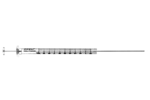 Agilent Autosampler Syringes
A comprehensive range of syringes for GC autosamplers is available.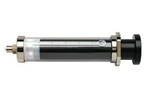 Gas Tight 10 µL to 500 µL Syringes
Plungers are interchangeable on these syringes.
Thermo TRACE Filament, Replacement Filaments, Part VGF5, Thermo VG MD800 Filament
Buy replacement filaments for mass spectrometers here. Thermo TRACE Filament, part number VGF5, The VG MD800 filament is for the Thermo/VG TRACE MS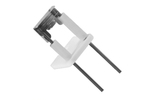 VG MD800 Filament
VG Mass Spec MD800 filament by SIS.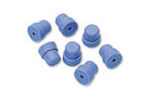 SGE Septa for Shimadzu
Shimadzu Septa are made with a high grade silicone material to minimize needle coring.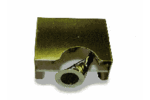 DeTech 382 Electron Multiplier for Varian Saturn™ 2000, Varian 4000 Ion Trap
For instruments: Varian Saturn™ 2000, Varian 4000 Ion Trap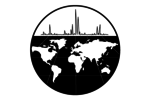 Alumel - Filament & Heater Wire Material
Alumel is a nickel/aluminum magnetic alloy used in the production of thermocouples and thermocouple extension wires.