Product ID : 002810
002810 SGE Autosampler Syringes, Volume=10 µL, Length(mm)=42, Gauge=23, OD(mm)=0.63, Tip Style=Cone
Description
More details on associated web pages: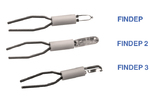 Thermo DEP Filaments
Direct Exposure Probe filaments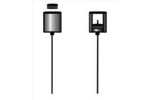 Needles for the Short Path Thermal Desorption System
In the Short Path Thermal Desorption System, the needle serves as the transfer line for sample introduction into the Gas Chromatograph from the Glass Lined Thermal Desorption Tube containing the samples being analyzed.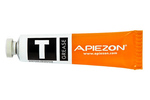 Apiezon® T Greases
All stopcocks and movable joints in a high vacuum system must be satisfactorily lubricated, yet leak proof.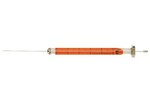 SGE Autosampler Syringes
Autosampler Syringes available in dual and cone tip.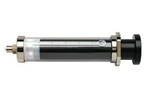 Gas Tight 10 µL to 500 µL Syringes
Plungers are interchangeable on these syringes.