Product ID : QF25100NL
QF25100NL QF Nipple, 304 Stainless, A=12.60, NW Flange Size=25
Description
More details on associated web page:
CF Half Nipple
Butt weld, can be used with orbital welders, and has thru holes.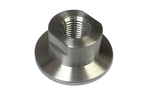 Flange Adaptor to ¼" NPT, 304 Stainless Steel, Brass, Aluminum
In Aluminum, Stainless Steel, and Brass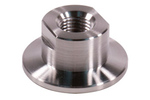 1/4" NPT, 304 Stainless Steel
Koby Fitting in Stainless Steal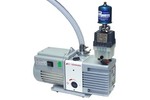 Vacuum Pump Exhaust Filter Kits for Edwards Pumps - FK201
Vacuum Pump Exhaust Filter for Edwards Pumps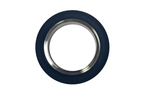 Centering Ring Assembly, 304 Stainless and Aluminum
Available with Viton® or Buna O-ring, this centering ring complete with O-ring should be used when joining any two NW flanges with a quick flange clamp.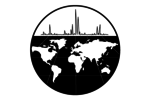 Parts for BOC Edwards Vacuum Pumps


(by Precision Plus)
19201007 : OEM=Edwards,Part Type=Valves,Description=Valve Piston,Pump Models=E1M40;E2M40,20404011 : OEM=Edwards,Part Type=Bearings,Description=Roller Bearing EM40,Pump Models=E1M40;E2M28;E2M30;E2M40,25904601 : OEM=Edwards,Part Type=Misc,Description=Ballast Valve E1M80,Pump Models=E1M40;E2M40,29201006 : OEM=Edwards,Part Type=Sight Glasses,Description=Sight Glass E1M80,Pump Models=E1M40;E1M80;E2M40;E2M80,00307046 : OEM=Edwards,Part Type=Springs,Description=SPRING,Pump Models=E1M18;E2M18,00714012 :...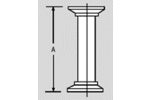 QF Nipples, 304 Stainless
Rigid metal extension for the union of vacuum fittings.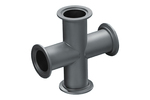 QF Stainless 4-Way Crosses
Each 4-way cross has four NW flanges for up to 4 vacuum lines.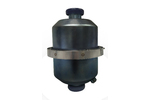 Stainless Steel Oil Mist Eliminator
Hermetic, Sealed, In-line Oil Mist Separator For Mechanical Vacuum Pumps.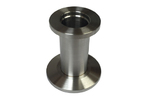 QF to QF Reducers, 304 Stainless
Union for connecting two different size NW flanges.