Product ID : PF3607510N5
PF3607510N5 -, OD (um)=360, ID (um)=75, Qty/PK=5
Description
More details on associated web page:
New Objective PicoFrit® Columns
PicoFrit® - columns eliminates band broadening, sprays directly for columns to inlet minimizing post column loss.
New Objective Electrospray Fused Silica PicoTips™
Nanospray / Electrospray tips available from Scientific Instrument Services, Inc.
Fitting Kits
Fittings and Connectors by New Objective for HPLC.
New Objective PicoClear™ Unions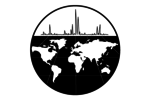 Pre-Cut Fused-Silica Tubing
Simplify and improve your analysis with pre-cut fused-silica tubing.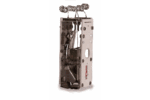 DeTech 305 Electron Multiplier for Agilent 5985/B, 5987, 5988/A
For instruments: Agilent 5985/B, Agilent 5987, Agilent 5988/A